Inspire Your Design Dreams

Our expertise can help create your ultimate dream space! See some of our most recent projects and interior design transformations.

View Our Portfolio

What Design Style Am I?

Think you know your style? Take our style design quiz and get even more inspiration!

Take the Quiz

Start The Process

Ready to reinvent your interiors? No need to stress. Our 4-step process makes it easier than ever!

Our Process
Custom-Fit Solutions
By measuring your windows a minimum of five different ways, our caring professionals take the time to ensure that your new products will fit perfectly wherever you need them to. Our ability to create work that's customized allows us to resolve any issues you may face with your current window treatments. We also offer an extensive list of fabrics and styles to choose from, so there's no need to worry about not finding something you like. With your personalization and our workmanship, you can trust us to make your ideas a reality!
Our experienced design consultants are experts in helping you find the right window treatments for your home or business in Charlottesville, regardless of your style or budget. We take pride in ensuring that our customers in Charlottesville are satisfied with our work. While our competitors offer a limited range of window treatments, our design consultants measure, create, and install everything for the interior of any window.
We offer an array of window coverings, including:
Various styles of blinds
Cellular shades
Drapes
Shutters
Window treatments
Motorized shades
At Gotcha Covered of Charlottesville VA, our team has ample experience selecting the right custom drapes for you. We're available to discuss your needs, Monday – Friday, 9am – 5pm, and weekends, by appointment.
Please call our Charlottesville office to schedule your consultation. (434) 226-5255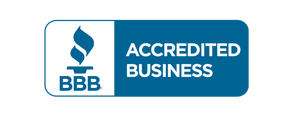 Gotcha Covered of Charlottesville Window Coverings
At Gotcha Covered of Charlottesville we understand the desire to revive your living room or office's window aesthetics. That's why we provide the community with a variety of custom window treatments, including:
Give us a call today to find out more about our available products!
OurService Pledge

At Gotcha Covered, we appreciate and respect our clients. We pledge to provide high quality products and services that will exceed your expectations and add beauty and value to your environment. We are committed to maintaining our relationship with our clients long after the sale.
"Highly recommend doing business with Gotcha Covered."

"You made it so easy for us!!!"

"We will definitely be using you again in the future!"
Gotcha Covered of

Charlottesville
330 Swift Fox Lane
Charlottesville
,
VA
22901
(434) 226-5255
Mon-Fri: 9:00 AM - 6:00 PM
Gotcha Covered of Charlottesville Proudly Serves:Charlottesville, VA
Afton
Aroda
Banco
Barboursville
Batesville
Beaumont
Bumpass
Charlottesville
Crozet
Crozier
Dyke
Earlysville
Free Union
Gordonsville
Greenwood
Gum Spring
Hadensville
Henrico
Hood
Ivy
Keswick
Louisa
Madison
Maidens
Manakin Sabot
Mineral
Nellysford
Oilville
Pratts
Quinque
Rochelle
Ruckersville
Somerset
Stanardsville
Trevilians
Troy
Waynesboro
White Hall
Wolftown
22709
22711
22723
22727
22731
22738
22748
22901
22902
22903
22905
22906
22908
22909
22910
22911
22920
22923
22924
22932
22935
22936
22940
22942
22943
22945
22947
22958
22965
22968
22972
22973
22974
22980
22987
23014
23024
23039
23065
23067
23093
23102
23103
23117
23129
23170
23238
23242