Neil Ard
Owner
"The best rooms have something to say about the people who live in them." - David Hicks
Hello! I am Neil Ard, owner of Gotcha Covered of Lower Westchester! I am a proud resident of New York City since 2000 and have spent the last 7 years living in Westchester County. I love the history, the food, the culture and everything that Westchester has to offer.
After over 20 years in product development and sourcing in the apparel industry, my career had reached a turning point. I realized that what I desired most was to have control and flexibility over my life and my future and Gotcha Covered offered me just that.
I have always been passionate about interior design and have an extensive background in fabric research and development. I love helping clients see design opportunities within their own homes and workplaces and then helping to make them a reality.
On the weekends, you might find me out at the local farmers market and flea markets, hiking the Ward Pound Ridge Reservation, supporting the artisans and small business owners in our river towns, or walking our dogs in our tree-lined neighborhood!
I have always loved the theatre and enjoy evenings out in the city! I'm also an avid collector of cookbooks and enjoy trying my hand at old recipes. My favorite vacation destination is Mexico and every year I look forward to attending Mardi Gras in New Orleans!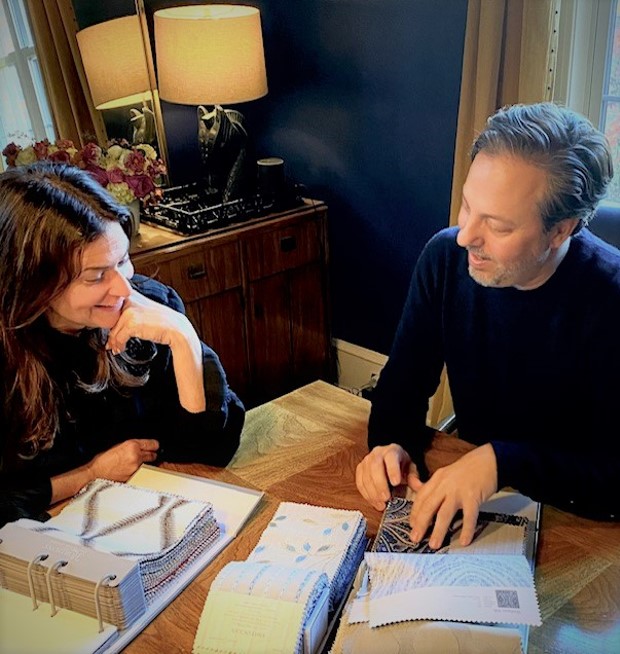 The Gotcha Covered of Lower Westchester Experience
At Gotcha Covered of Lower Westchester, my goal is to help bring your unique style to life by finding the perfect window treatment to fit your needs.
If you are in the market for custom window treatments, give me a call at (914) 278-7763 to schedule your complimentary, in-home or virtual design consultation. I can assure you that you will be met with honesty, competence, and exceptional service.
Gotcha Covered of Lower Westchester has shades, shutters, blinds, and draperies for every style and every budget and I look forward to helping you find the perfect window treatments for your home and workplace!