Indoor & Outdoor Shutter Services in Tampa
Add Personality and Energy Efficiency to Your Home with Custom Shutters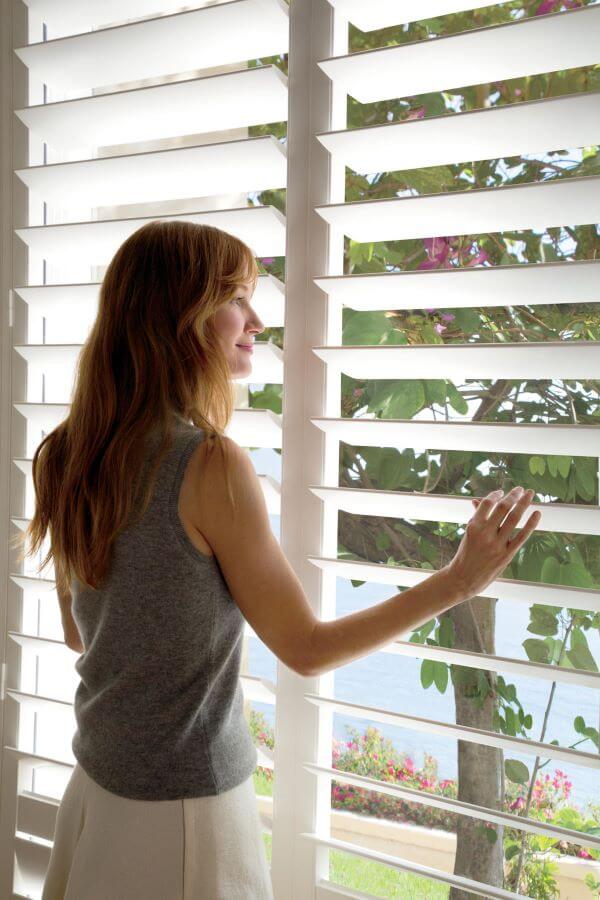 Having been around for decades after being brought over from Spain, shutters have never stopped gaining popularity, and for good reason. Perhaps the most timeless of window treatments, shutters are a wonderful solution for protecting from UV rays and heat. As an investment that adds both aesthetic appeal and practical functionality to your Tampa home, shutters are essentially furniture for your windows. And Gotcha Covered of Parrish and Lakeland is your custom furniture maker. For shutters.
Not only are shutters great for energy efficiency, but they're also a good option for window treatments in homes with allergy sufferers since they're made from materials that are easy to clean and don't trap allergens as fabric does. All shutters need for cleaning is a quick wipe-down.
Some other benefits of window shutters include:
Helps to regulate temperature: Shutters can be closed to keep out the heat in the summer and opened to allow sunlight to help warm your home in the winter. The enhanced temperature regulation helps reduce energy costs.
Increases privacy: Shutters are an effective way to keep out prying eyes, as they provide a layer of privacy by blocking the view from the outside. This can be especially beneficial for homes located on busy streets or close to neighbors.
Helps to reduce noise: Shutters can act as a barrier between a home and outside noise, like traffic, construction, or everyday neighborhood noise. This noise reduction can create a more peaceful and relaxing environment inside a home.
Protection from the elements: Shutters can protect against wind, rain, and snow, helping to keep a home dry and comfortable during inclement weather.
Elevate your space with custom plantation shutters from Gotcha Covered! Give us a call at (941) 841-8802 or schedule a free consultation online to get started!
Why Choose Gotcha Covered of Parrish and Lakeland?
Of course, there are many options out there for your window treatments. That might make it difficult to decide to whom you should trust your windows, which is understandable.
Homeowners choose our professionals because they know to expect:
A free design consultation to discuss budget, timeline, and preferences
Transparent pricing upfront, with no hidden fees or surprise charges
Assistance in finding the exact style and function for the best solution
Quality products and careful installation for safety and usage
Maintenance and repair services for whenever the need arises
With our guidance and industry-leading products from nationally trusted vendors, plus long-lasting workmanship, you're only getting the best with us. But you don't need to take our word for it – take a look at these recent, local reviews to see what others say about working with our team.
Dial (941) 841-8802 or contact us online to learn about our window shutters in Tampa today!