Jon and Sarah Schloesser
OWNER & DESIGN CONSULTANT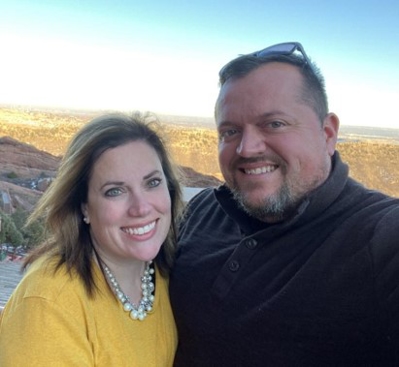 Welcome to Gotcha Covered, owned and operated by Sarah and Jon Schloesser. These two people are not only owners, but busy parents and small business leaders within the Fox Valley. For a little background, Sarah is a native resident of the Fox Valley as she was born in Appleton. Jon is originally from Indiana and met Sarah in college. His Hoosier head couldn't resist her Wisconsin charm. Many years later, they reconnected at a wedding for their mutual best friends, which eventually led to them getting married in Appleton one snowy evening.
Together, Jon and Sarah traveled the globe during Jon's time in the service. After years out west, football seasons in Nebraska, assignments in Asia and elsewhere, they returned to the Fox Valley to start a family. Jon & Sarah currently have three small children who keep them very busy! They love spending time together with them and their family dogs.
Sarah owns and operates her own optometry practice right here in Appleton. Vision and the ability to care for people are both strong passions for her. Sarah loves helping people see and she has found that her work is the most enjoyable when someone finally has the view they were looking for. Window treatments are another beautiful way to frame the view of the world. Sarah enjoys being able to lend a keen eye and a helping hand whenever she can.
Over their years together, Jon and Sarah traveled to many places, but the Fox Valley is their home. They enjoy a variety of global foods and love finding new and exciting restaurants in the Fox Valley. Wisconsin is a beautiful place full of eclectic architectural design and fascinating people. Jon loves to spend his time combing the countryside for home designs, classic cars, and new foods. He is always collecting car parts and doing something with landscaping around the house.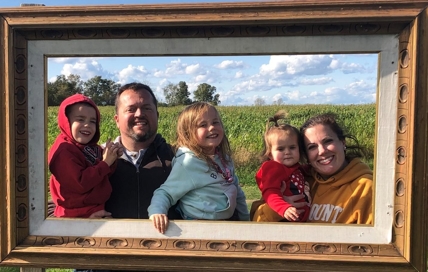 The Gotcha Covered Family
At Gotcha Covered, family is everything. As a small family business, Jon & Sarah take pride in treating you like family. They understand the hectic life of raising young kids and want to go the extra mile to make this process as easy and hassle-free as possible.
If you are in the market for window treatments, call (920) 287-0089 to schedule your in-home design consultation. It's free to see samples, get quotes, and color match. And you can bet you will be treated like family.
Gotcha Covered of the Fox Valley has shades, shutters, blinds, and draperies for every style and every budget and we look forward to working with you to find the perfect window treatment solution to fit your need.