Cordless Blinds & Shades
Cord-Free Blinds & Shades Offer Safety & Convenience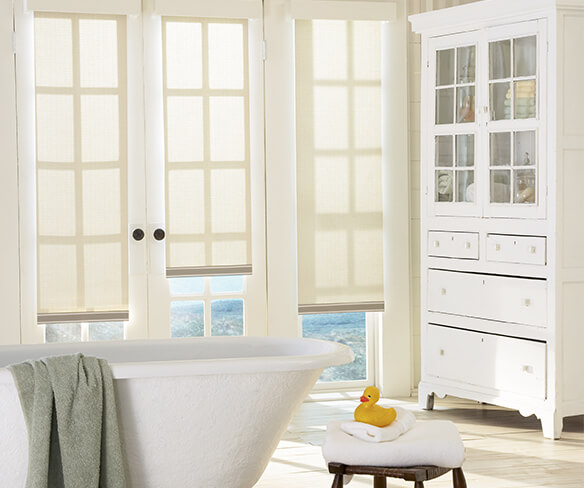 Have you been considering going cordless? Traditionally, blinds and shades feature a lift cord to raise and lower them, but these dangling strings can often be a tangled, messy eyesore or—worse—a serious safety hazard. Cordless window treatments offer a way to simplify your window coverings, eliminating lift cords and allowing easy, one-handed raising and lowering. Read on to learn more about this popular and convenient option.
Contact Gotcha Covered at (888) 650-6187 or online to schedule a free design consultation. We're happy to answer any questions you might have!
How Do Cordless Blinds Work?
Cordless blinds don't use a cord to lift or lower, and often don't have a wand to tilt the slats open or closed. Instead, you simply push up or pull down on the bottom rail to adjust the blinds to your desired position. Some styles have a locking mechanism on the bottom rail, which involves pressing a button while moving the blinds to the perfect height, then releasing the button to lock them in place. To open or close the slats without a wand, you tilt the bottom rail forward or backward. Operation is simple and can generally be done one-handed.
Gotcha Covered offers cordless blinds in a variety of styles, including:
How Do You Raise & Lower Cordless Shades?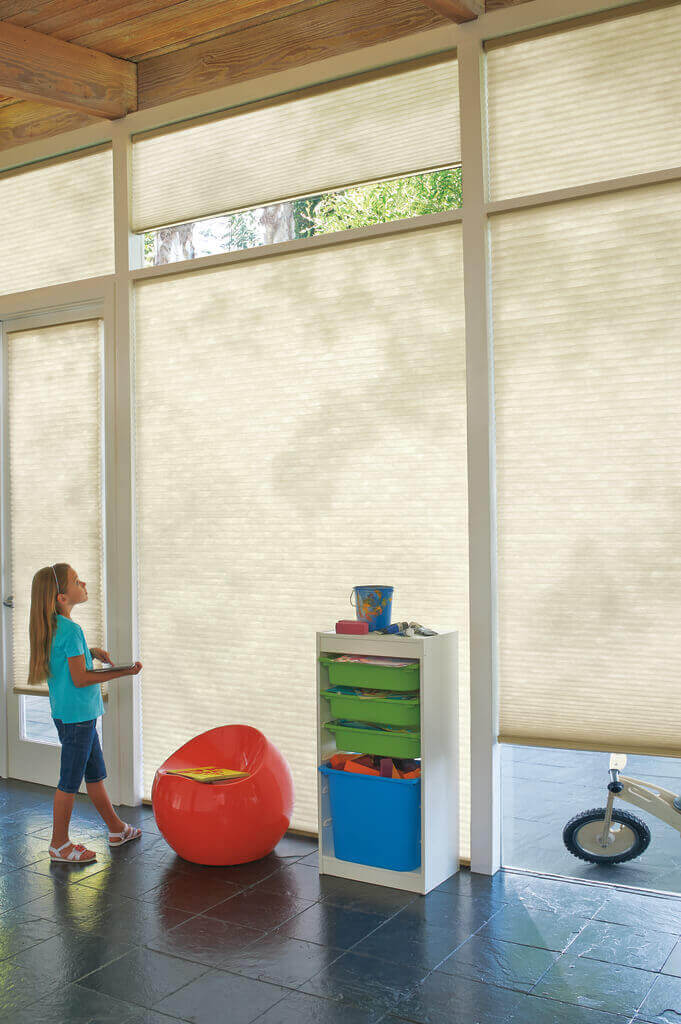 Depending on the style, cordless shades may operate using spring tension like a projector screen, rolling up or down with a gentle tug, or they may be raised and lowered simply by guiding the bottom rail, similar to cordless blinds.
Our popular shade styles are cordless, including:
Why Are Cordless Blinds A Great Option For Your Home?
Cordless blinds are a great option for many homes due to the convenience and safety they offer. The blinds are easy to operate, as they do not require cords or strings to lift and lower the blinds. This makes them ideal for households with children or pets, as there is no risk of them getting tangled in the cords or strings.
Additionally, cordless blinds offer a sleek, modern look that can enhance the aesthetic of any room. They are available in a wide variety of colors and styles, so you can find the perfect option for your home.
Cordless blinds are also energy-efficient, as they can block out the sun's rays and help to keep your home cool during the summer months. Finally, cordless blinds can be a great option for those on a budget, as sometimes they can be less expensive than their corded counterparts.
Want to learn more about cordless blinds? Contact Gotcha Covered at (888) 650-6187 or online to schedule a free design consultation.