Room Darkening Blinds, Shades, Draperies & more - Blackout Window Treatments
Custom Blackout Shades & Window Coverings to Block Light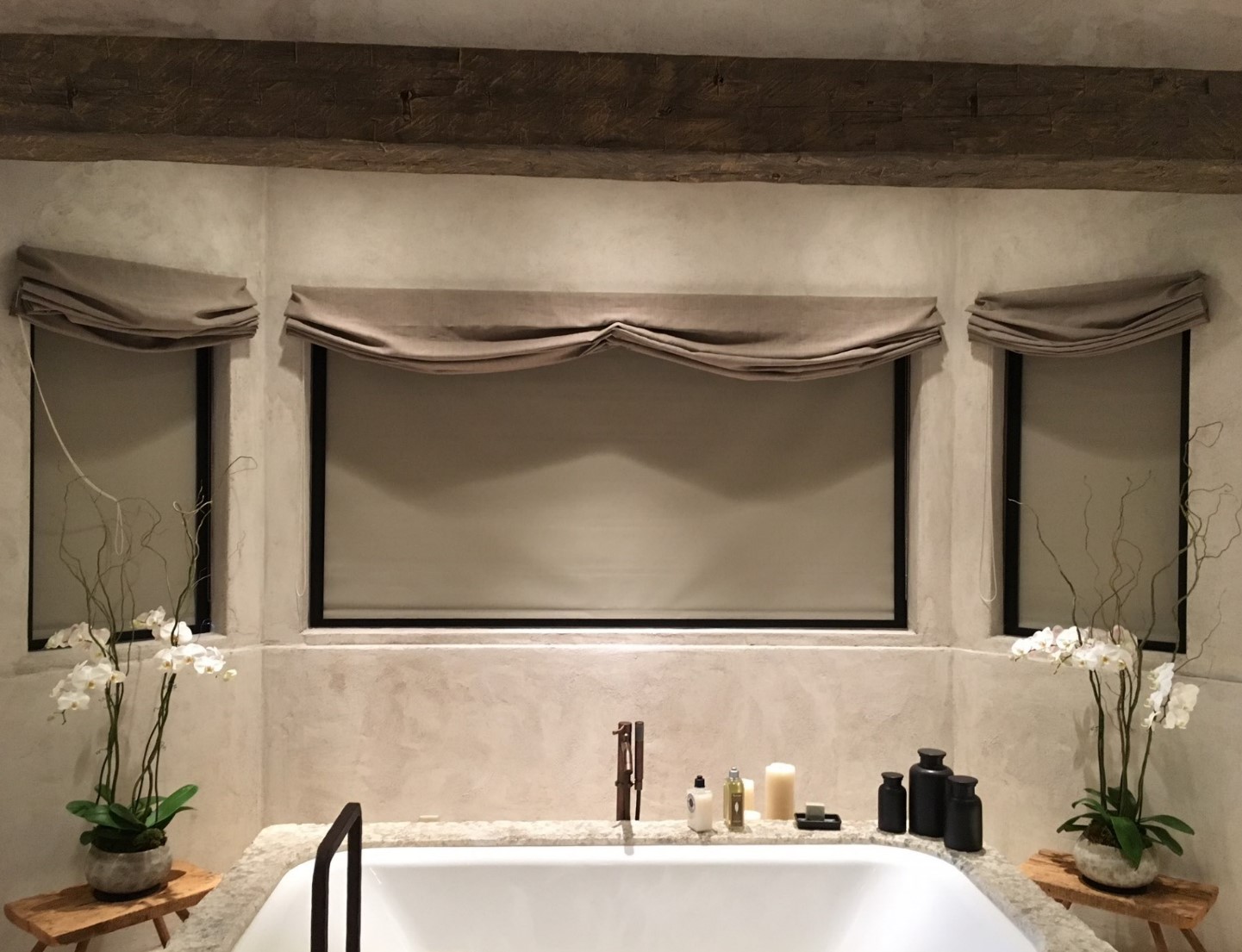 Sometimes a big, beautiful window flooded with natural light can be a major selling point for a home. Other times, you may find yourself wishing that window was a wall instead. There's no need to board up your window just yet! Room-darkening blinds and blackout shades can solve your problem by giving you control over the light that enters a room while adding style and privacy.
Our expert design consultants at Gotcha Covered can help you understand the difference between light filtering, room darkening, and blackout (there is one!) and guide you toward the options that will best meet your goals for your space.
Light Filtering vs. Blackout Window Treatments
Light Filtering Shades, Blinds and Draperies Explained
When it comes to light control in a room, light-filtering and blackout window treatments serve very different purposes. What's the difference? Light-filtering blinds, shades, and draperies filter the light coming into a room, allowing a warm ambient glow without bright glare or direct beams of sunlight.
Blackout Window Shades and Blinds Explained
Blackout window coverings, on the other hand, are made from material that completely blocks light from passing through. Using blackout window shades will immerse a room in total darkness, eliminating the glow that light-filtering treatments allow—though gap blockers may need to be used around the edges to block any halo effect (light that sneaks in through the gaps at the top, bottom, and sides), depending on how the blackout shade is mounted.
Room Darkening Shades, Blinds and Draperies Explained
Room-darkening blinds, shades and draperies fall somewhere between light-filtering and blackout window treatments, though they are more commonly associated with blackout shades. Room-darkening shades block out most of the ambient light from outside—generally, 95% to 99%—to dramatically darken a room.
Room Darkening VS Blackout
Homeowners may opt for room-darkening treatments over blackout window shades for rooms that don't receive direct sunlight or for rooms where darkness is desired but total blackness isn't required. In truth, room-darkening shades and blackout treatments can be used almost interchangeably—it just depends on your preference.