Roman Shades
Combining Utility & Fashion
Roman shades originated in ancient Rome, when homeowners hung wet cloths over their windows to trap dust from the outside and keep the heat in check. Over time, this practical solution evolved into an aesthetic expression of the homeowner.
With a wide range of fabrics, patterns, and colors to choose from, they effortlessly add a touch of sophistication and charm to any room while providing excellent light control and privacy. Today, Roman window shades are a great combination of utility and fashion.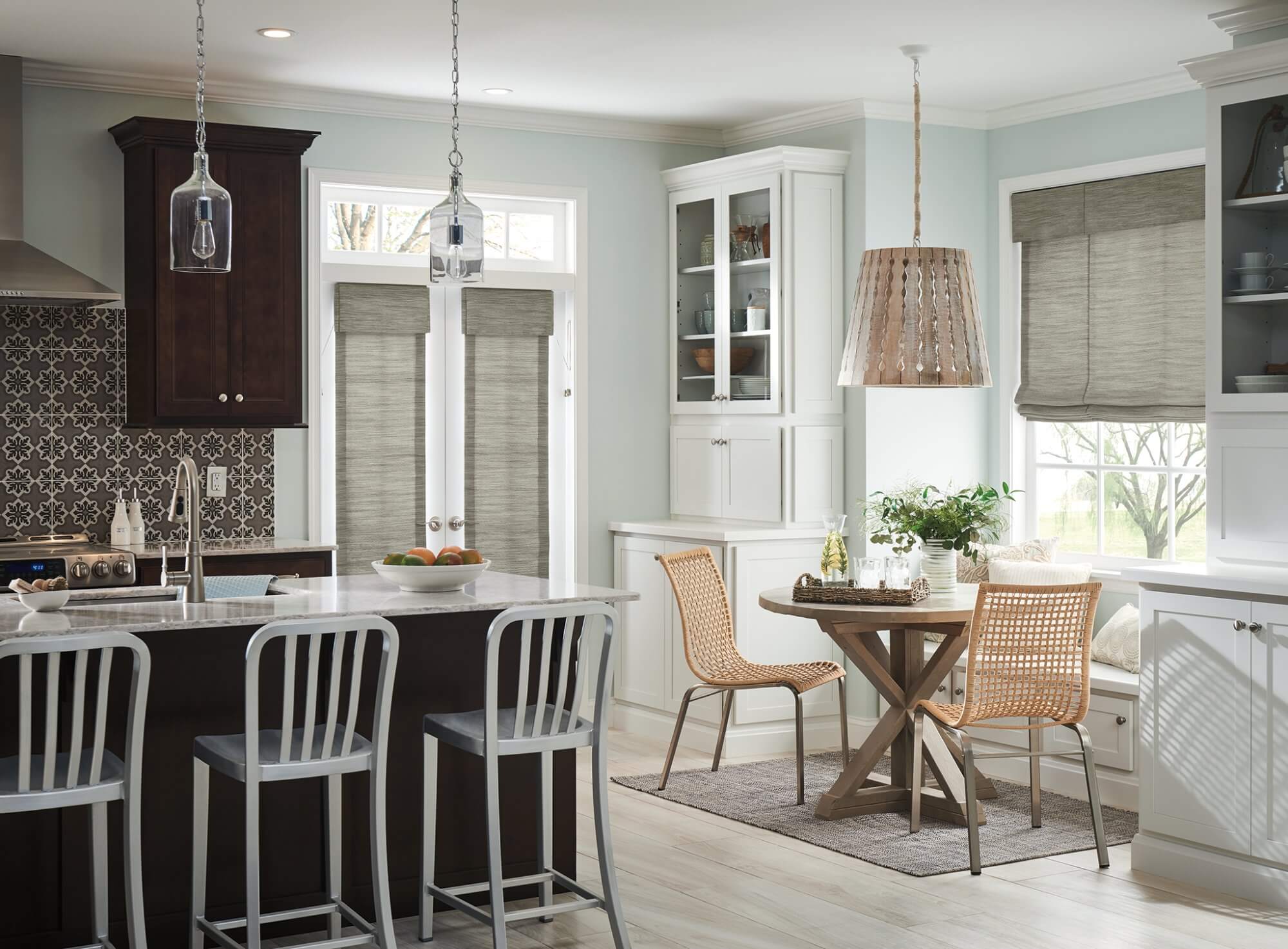 REVITALIZE YOUR HOME BY ADDING CUSTOM ROMAN SHADES
Somewhere between hard window treatments like blinds or shutters, and soft window treatments like curtains or drapes, Roman shades combine the best of both into a unique solution for almost any window! With a variety of lift options and a virtually unlimited line of fabrics to choose from, we can help you find the right Roman shades that perfectly accentuate your living space and reflect your personal style.
Why Choose Roman Shades For Your Living Room
Whether your personal style leans more toward casual, classic, or elegant, there's a Roman shade style that's perfect for your home. The choices are limitless—classic, flat, relaxed, and more! Roman window shades (or Roman blinds, as they are sometimes called) give you the look of costly custom shades at an affordable price that will surprise you. All the Roman fabric shades from Gotcha Covered lay smoothly, evenly, and gracefully into soft folds.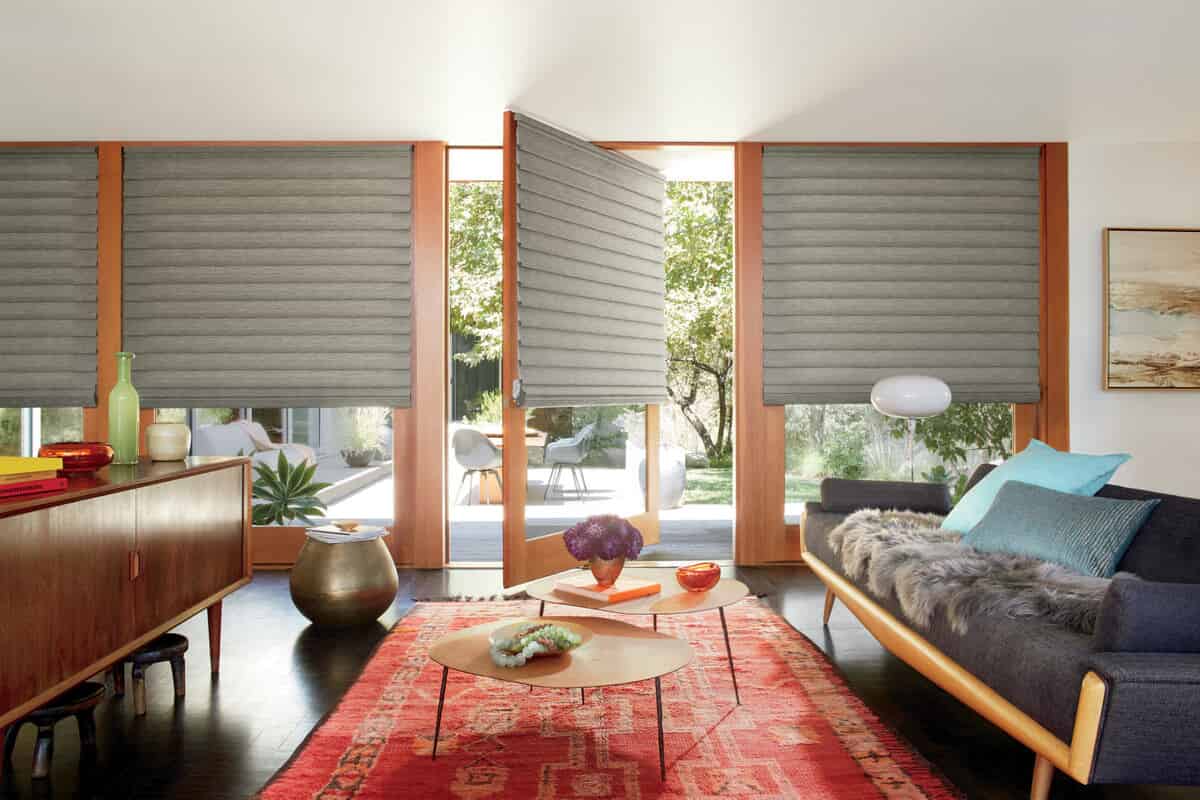 Along with a classic look, our custom Roman shades offer the following advantages:
Countless fabric choices for complete customization
Advanced light control with lining and layering options
Complimentary valances to enhance your Roman shades
Personalization with various decorative tape options
Motorized roman shades add energy efficiency
Choose our child safe Cordless Roman Shades for safety
Gotcha Covered offers free, in-person consultations with our expert design consultants. We'll come to you to take a look at your unique space, determine your needs, and get to know your personal tastes. Once we've learned all these things, we'll work directly with you to find the perfect window treatment that meets your needs and your budget.
Are Roman shades out of style?
Roman shades have been around for nearly 2,000 years, so it's no surprise that some homeowners may be concerned that they are an "outdated" choice. However, interior designers and window treatment experts continue to recommend and add custom Roman shades to homes. That is because Roman shades are a "timeless" option for homes!
Do Custom Roman Shades increase home value?
The answer to this question depends on the type of shades and the situation in which they are being used. In general, window shades can add value to a home by providing insulation and increasing privacy. They can also add aesthetic value to a home, making it look more attractive to potential buyers.
How deep does a window need to be for a Roman shade?
The depth of the window will depend on the type of Roman shade you choose. Generally, you should look for Roman shades that are at least 1.5 inches deeper than the width of the window.
Are Roman shades worth it?
Roman shades are definitely worth it. They are an attractive, timeless window treatment that can add a stylish look to any room. They are also easy to install, provide excellent insulation and light control, and come in a variety of colors and fabrics. Plus, the cost of Roman shades is often lower than that of other window treatments.
Additional Information & Articles on Roman Shades
Check out these blog posts and articles for more tips and tricks about roman shades, design, and more: