Curtain Rings & Drapery Hardware
It's All About the Details!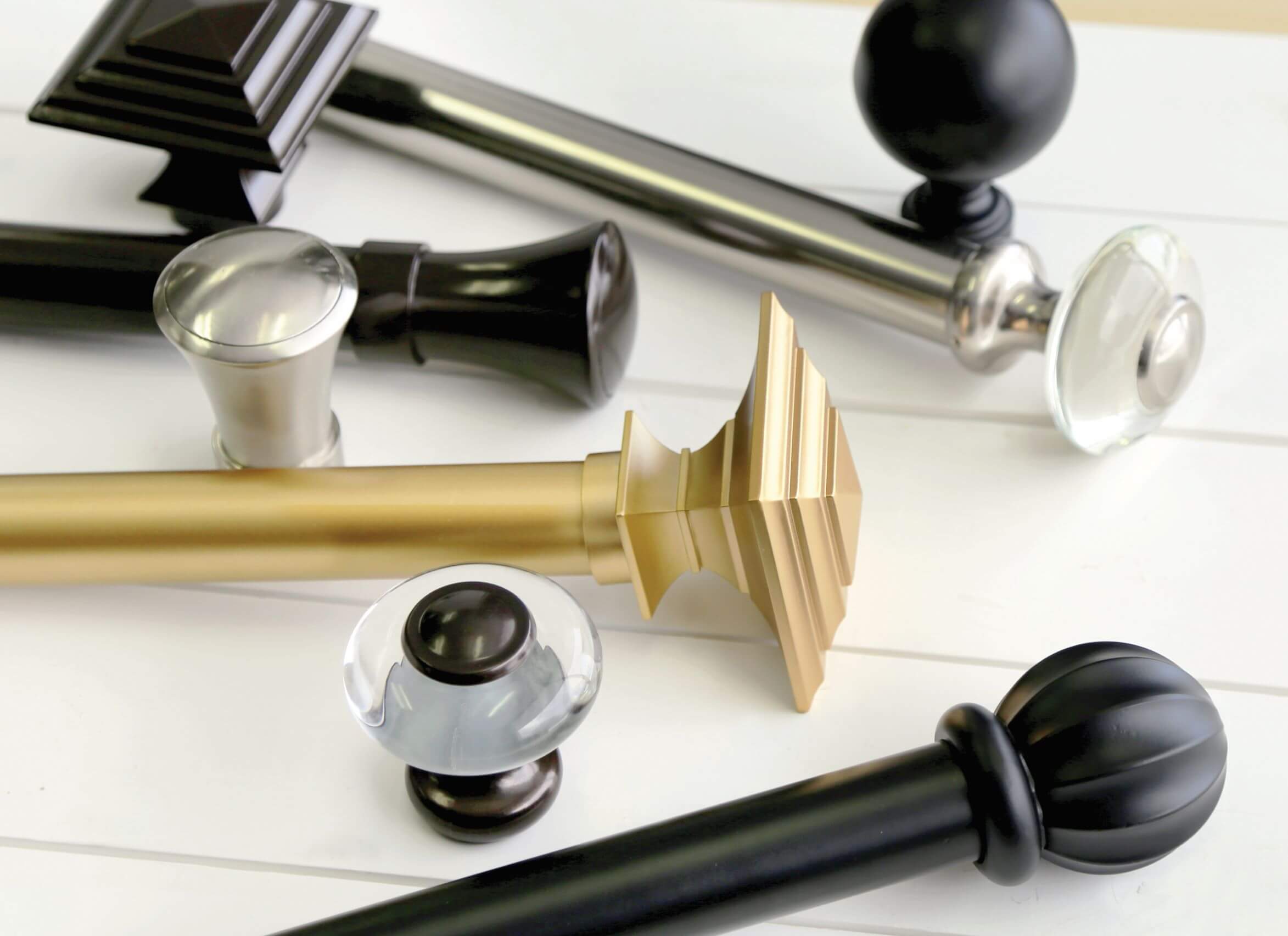 No matter the type of window treatment you select, the hardware is important. For drapery and curtains, this is especially true as the hardware is what works behind the scenes to hold your window coverings up and in place and allows you to move them as you please. At Gotcha Covered, we offer a variety of unique curtain rods and hardware selections for just about every type of window treatment.
Variety of Curtain Rods and Decorative Hardware
Our collection includes a variety of curtain rods to fit different styles and needs. Whether you're looking for simple single rods, elegant café rods, practical double rods, or smooth-operating traverse rods, we have you covered. For more complex window treatments, our triple rods offer an excellent solution. Additionally, we offer accessories like curtain rod rings, decorative finials, cleats, and tiebacks to enhance the functionality and appearance of your curtains.
Expert Guidance and Custom Drapery Hardware Solutions
Choosing the right hardware can be daunting, but our experienced design consultants are here to help. We can guide you through our extensive range, helping you find the perfect match for your draperies. Contact our team for a free consultation today! Find your nearest location and explore our selection of curtain rods, drapery rods, and other decorative curtain hardware today.
Some of our most popular drapery hardware and rod options include: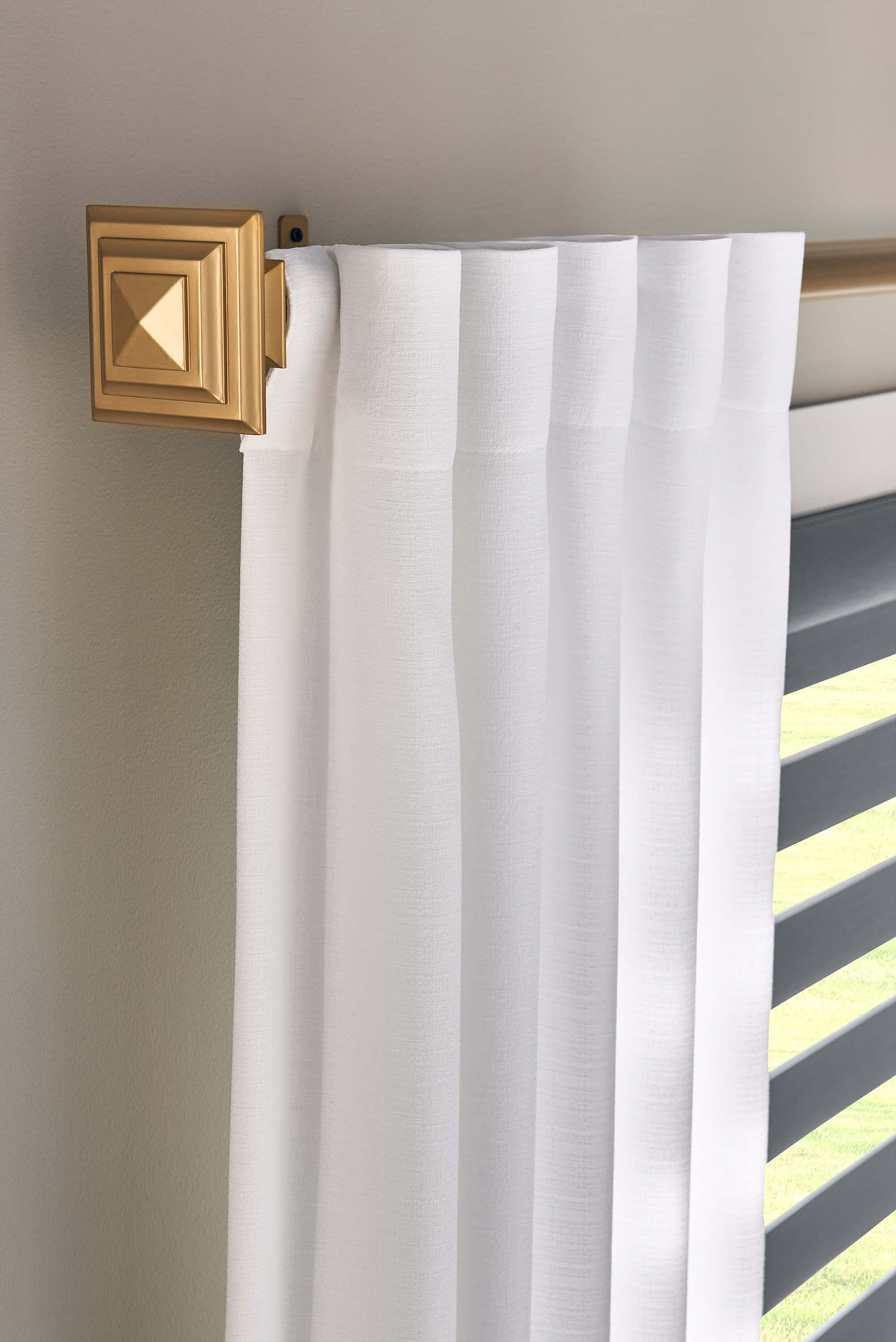 Rings: Beautiful curtains deserve something beautiful to hang from! We offer a wide selection of curtain rod rings to choose from.
Finials: Attached to the ends of curtain rods, decorative finials offer an elegant finishing touch that can be tailored to suit your style.
Cleats: While primarily functional in that they serve to pull back cords from window coverings, cleats also offer another way to increase the overall style of your window treatments.
Tiebacks: Tiebacks are used to pull back drapes and curtains from your windows, but they can also add an extra element to the look.
If you're interested in learning about all of our stylish drapery hardware options, your local design consultant is happy to help. We'll come to you for a no-cost consultation to discuss your options and find beautiful, stylish solutions that fit your budget.