Gotcha Covered of Huntsville - Meet The Team
Greg and Bethany Smith - Owners and Consultants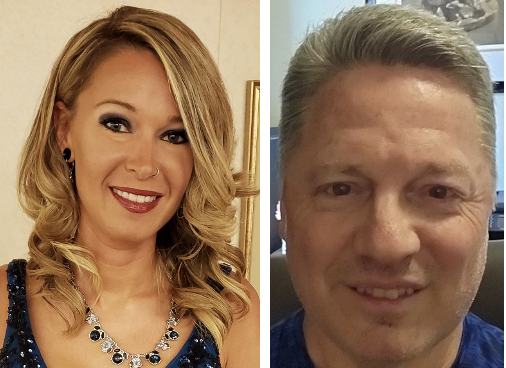 Hello, we are Greg and Bethany Smith, owners of Gotcha Covered of Huntsville!
We are pleased to offer our exceptional customer service and high-quality custom products to the areas of Huntsville, Madison, Decatur and the surrounding areas. Prior to Gotcha Covered, we both spent years providing service in a variety of areas. Greg is a US Navy veteran, project manager, and business owner. Bethany graduated nursing school and was a caregiver, yacht repair apprentice, and project management technician. Together, we have worked in many areas of project management and know what it takes to oversee all aspects of a project from start to finish. We take great pride in being able to reach out to friends and neighbors to help them find the perfect window treatment solutions for their homes and businesses. We are always excited to introduce our clients to all the exciting advancements in motorized and connected home window treatment options. We value and cherish our family time. On the weekends we enjoy being outdoors whether it's hiking, kayaking, or fishing. We love all that Huntsville has to offer!
The Gotcha Covered of Huntsville Promise
We love to serve and our goal is to bring quality products and exceptional service to each and every client we meet.
If you are looking for custom window treatments, call us at (256) 952-7375 to schedule a complimentary design consultation. We offer a wide selection of shades, shutters, blinds, draperies, and motorization options for every style and every budget and we look forward to helping you find the perfect window treatment solutions for your home or business.