CUSTOM Roller Shades & Sun Screens
Modern Durability. Classic Style.
Sunscreens, a.k.a. roller shades are a very basic—yet functional—type of window treatment for your indoor or outdoor space. But today's roller shades are not the ones you might have grown up with! Modern roller shades are highly engineered for precise movements and reliable durability. They also come in a wide variety of colors and opacity levels (or, how much light passes through the fabric), so you can truly find roller shades for any window in your home or patio.
And, because they are very basic, aesthetically, roller shades are a great foundation for other accents, such as curtains, drapes, and top treatments. They can also be motorized and automated to provide you privacy and light control with the touch of a button!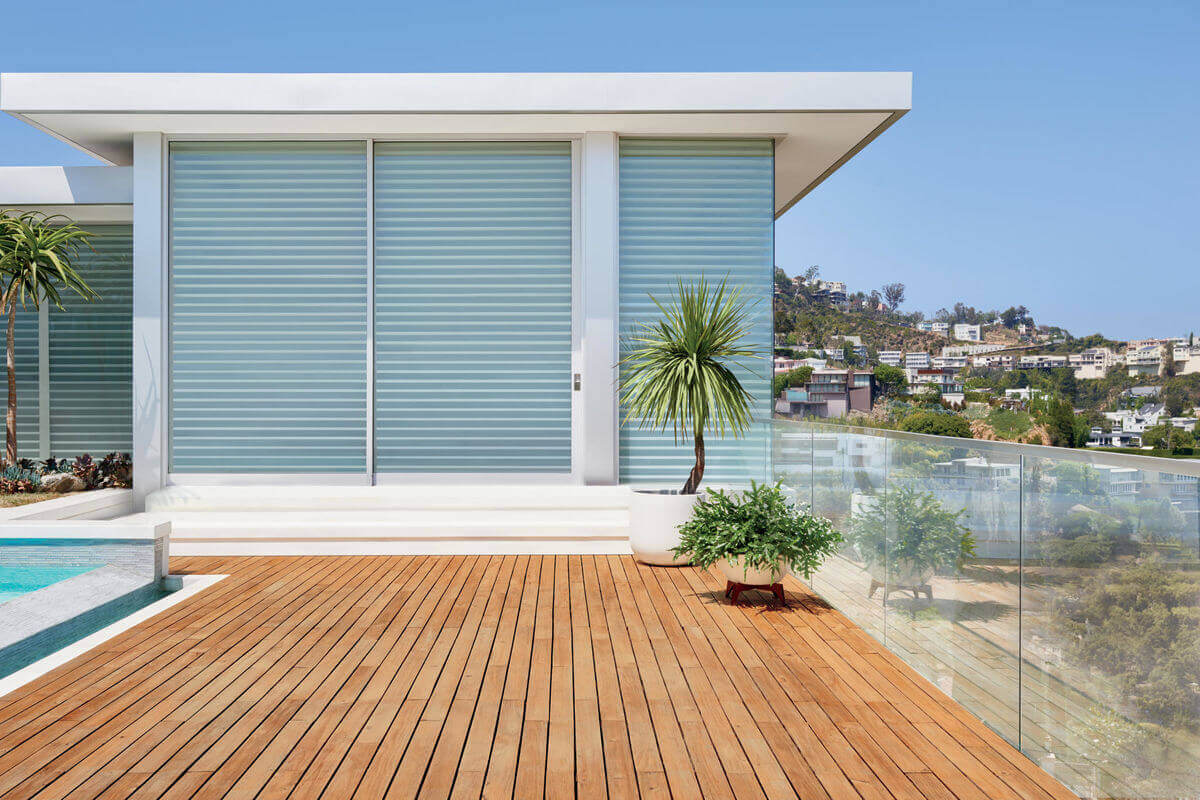 Some of the best features of our sunscreens/roller shades include that they are:
Available in a variety of materials, including fabric, solar, and vinyl
Wide variety of opacities and colors
Horizontal and vertical applications in the same room
Customizable, with decorative hems and limitless color options
Easy to operate, thanks to our motorized roller shade options
Nearly invisible when rolled up, allowing for maximum window visibility
Child-safe and pet-safe with our cordless control options
Able to filter sunlight for the ideal light control you desire
Ability to print custom graphics on screens
Why Custom Roller Blinds & Shades For Your Home?
Gotcha Covered will help you select the perfect window treatment for your home or office. Our custom window shades, including sunscreens/roller shades, are a simple, affordable solution that offers you the beauty and ease of top-quality window coverings.
Sun screens are highly efficient at blocking UV rays from entering a home or office. This helps keep indoor temperatures cooler and reduces glare, making it easier to see televisions and computer screens. Exterior patio sun screens also act as a barrier to unwanted pests, such as flies and mosquitoes.
Custom roller blinds can be a great addition to any home and provide a contemporary look, as well as great light control. They offer a variety of benefits, from improving energy efficiency to providing extra privacy.
Want lots of light? Need your privacy? Sunscreens allow you to do all this! Looking to protect your porch or patio from the sun? We offer outdoor sunscreen roller blinds and shades as well.
More information about roller shades: