Ideas Just for You!

Whether you just want to research or see a handpicked item from our experts, we have just what you need.

Idea Gallery

Start The Process

Ready to reinvent your interiors? No need to stress. Our 4-step process makes it easier than ever!

Our Process

What Design Style Am I?

Think you know your style? Take our style design quiz and get even more inspiration!

Take the Quiz
Discover a Whole New Home
At Gotcha Covered, we're on a mission to help Hudson residents restore beauty and grace to their homes through the power of window treatments, from modern motorized shade treatments all the way to classic soft drapes. No matter your budget or taste preferences, we'll strive to transform your interiors with top-notch treatments.
We recommend looking for new window coverings if:
Your energy bills are relatively high each month
You're looking for more control over the room's lighting levels
Your pets have made a playground of your current drapes
You need a little extra privacy
You're bored with the tone and style of your room
With creativity and a flair for design, our consultants will help you create the personalized products of your dreams. As an international company with many connections, we can also offer highly competitive pricing you won't find anywhere else.
Why wait to make your design vision a reality? Call Gotcha Covered of Hudson at (330) 529-5754 to take advantage of our consultative services.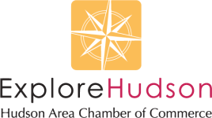 Emily Maglott

MeetYour Design
Consultant

At Gotcha Covered of Hudson, we proudly serve homes and business owners in Hudson and surrounding areas. Read on to learn more about your consultant.

Read Profile

OurService Pledge

At Gotcha Covered, we appreciate and respect our clients. We pledge to provide high quality products and services that will exceed your expectations and add beauty and value to your environment. We are committed to maintaining our relationship with our clients long after the sale.
"We were treated professionally, fairly, and really felt that you had our best interests at heart."

- Emily

"If you need window coverings, you found the place to get them."

- Heidi J.

"I highly recommend Gotcha Covered to all of my family and friends."

- The McClintocks
Mon-Fri: 8:00 AM - 8:00 PM

Sat: 10:00 AM - 4:00 PM

Sun: Closed
Gotcha Covered of Hudson Proudly Serves:Hudson, Twinsburg, Aurora, Kent, Stow, Streetsboro, Ravenna, Mantua, Summit, Portage, and surrounding areas
Aurora
Hiram
Hudson
Kent
Mantua
Ravenna
Stow
Streetsboro
Twinsburg
44087
44202
44224
44234
44236
44240
44241
44242
44243
44255
44266