Ideas Just for You!

Whether you just want to research or see a handpicked item from our experts, we have just what you need.

Idea Gallery

What Design Style Am I?

Think you know your style? Take our style design quiz and get even more inspiration!

Take the Quiz

Start The Process

Ready to reinvent your interiors? No need to stress. Our 4-step process makes it easier than ever!

Our Process
Your Satisfaction Is Our Goal!
Gotcha Covered of Northern Palm Beach County is passionate about leaving every customer completely satisfied. Your window coverings do more than just block sunlight from your building. They are expression of your personal style, and can make your home or business feel more welcoming. Our design professionals will help you determine what kind of window treatments to install, and we will handle the installation in a timely manner.
What are the benefits of installing new window treatments?
They will effectively block sunlight
They will enhance the design and layout of your home or business
They will increase the privacy and security of your property
They will protect your interior from harmful UV rays
With our Northern Palm Beach County custom blinds and shades, you can enjoy a beautiful and functional finished product. We offer a variety of products from industry-leading brands, such as Graber®, Shade O Matic®, HunterDouglas®, and Maxxmar™. With our services, you can get the window treatments that are right for you!
Call Gotcha Covered of Northern Palm Beach County today at (561) 220-4284 to speak with a member of our team!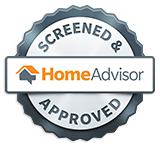 OurService Pledge

At Gotcha Covered, we appreciate and respect our clients. We pledge to provide high quality products and services that will exceed your expectations and add beauty and value to your environment. We are committed to maintaining our relationship with our clients long after the sale.
"Great service"

"Happy "Campers""
Gotcha Covered of

Gotcha Covered of Northern Palm Beach County
Monday - Friday: 9:00AM to 5:00PM

Saturday: By Appointment

Sunday: Closed
Gotcha Covered of Northern Palm Beach County Proudly Serves:North Palm Beach, Palm Beach Gardens & Jupiter
Jupiter
North Palm Beach
Palm Beach Gardens
33408
33410
33418
33458
33469
33477
33478