Meet The Southern Maryland Team

Brittney and Jake Watson
Owners and Designers
We are so excited to introduce ourselves - Brittney and Jake Watson! After over 10 years in the military, we were ready to finally put down roots. We fell in love with Southern Maryland and found our home in Huntingtown! We have lived here since 2016 and love exploring our community and the surrounding areas. We love the small-town, country feel of our town, but also appreciate how centrally located we are here.
Jake Watson - Jake is a veteran Army Officer with years of technical experience both in the military and as a civilian. After his service in the military, he began working in business management for various Department of Defense accounts and small businesses in Northern Maryland.
Brittney Watson - Brittney received her degree in drafting and has a specialization in residential architecture. She has always loved to customize her own interior design style. She is also a licensed real estate agent.
As a military family that has had to pick up and move several times, we have always appreciated what it takes to make a house feel like a home. After transitioning to civilian life, it seemed that starting our own window treatment business was a great next step. We love working hand in hand with our customers to find design solutions that bring out their personality and style within their homes and workplaces. In our free time we love spending time together as a family. We have our oldest daughter, Hayden, and our younger son, Holsten, as well as our golden retriever, Gunner. When it's not soccer season for Hayden and Holsten, we love the outdoors and our neighborhood parks. We also enjoy fishing, hunting, and playing down by Chesapeake Beach. We love our extended family, who still live across the US. We are also very attached to our military community. Now, we feel very blessed to be creating relationships within our Southern Maryland community. It is hard to plant roots in the military and we are so fortunate to have found this wonderful area to raise our kids and build our future.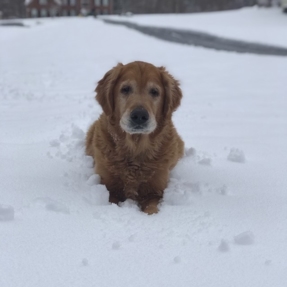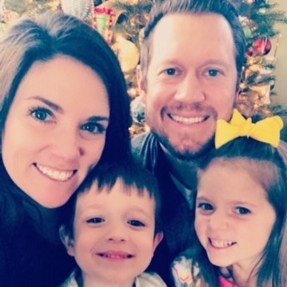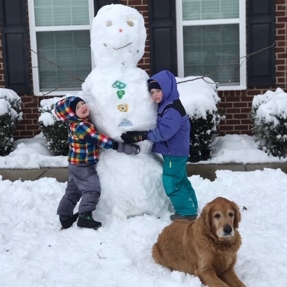 The Gotcha Covered of Southern Maryland Family
At Gotcha Covered, family is everything to us. As a small family business, we take pride in treating our customers like family. We understand the hecticness of raising young kids and we want to go the extra mile to make this process as easy and hassle-free as possible. If you are in the market for window treatments, call us at (410) 983-3887 to schedule your complimentary in-home design consultation and you can bet you will be treated like family. Gotcha Covered of Southern Maryland has shades, shutters, blinds, and draperies for every style and every budget and we look forward to working with you!
Become A Gotcha Covered Franchise
Gotcha Covered offers locations spanning North
America with opportunities for profound growth!
Discover Your New Career