Window Shutters in Kitchener
Affordable Window Treatments You Are Sure to Love
Centuries ago, window shutters were an incredibly popular way to add style to a home as well as easy privacy. Nowadays, nothing has really changed! Window shutters are still a fantastic way to combine beauty and practicality in window treatments. With the help of Gotcha Covered of North Kitchener-Waterloo and Brantford, you can also find shutters that tie in affordability. From plantation shutters to modern designs that will captivate your guests, let us renovate your living space with brand new shutters.
Shutters for your home or business are a phone call away. Dial (519) 800-5676 to schedule a consultation.
We Gotcha Covered When It Comes to Shutters
Just like all the rest of the furniture and décor in your home, your shutters should be able to reflect who you are. It is our top priority to find sets of shutters for your living room, dining room, kitchen, and any other room you wish that meet your vision. Not sure what your vision is exactly? Not to worry at all. Our Kitchener custom blinds company has a trusted and imaginative design consultant who will gladly meet with you to discuss your options. You will probably be surprised to find that you have a personalized idea of the "perfect shutters" just waiting inside your heart and mind!
Our top four most popular styles and designs for indoor window shutters in the Kitchener area are: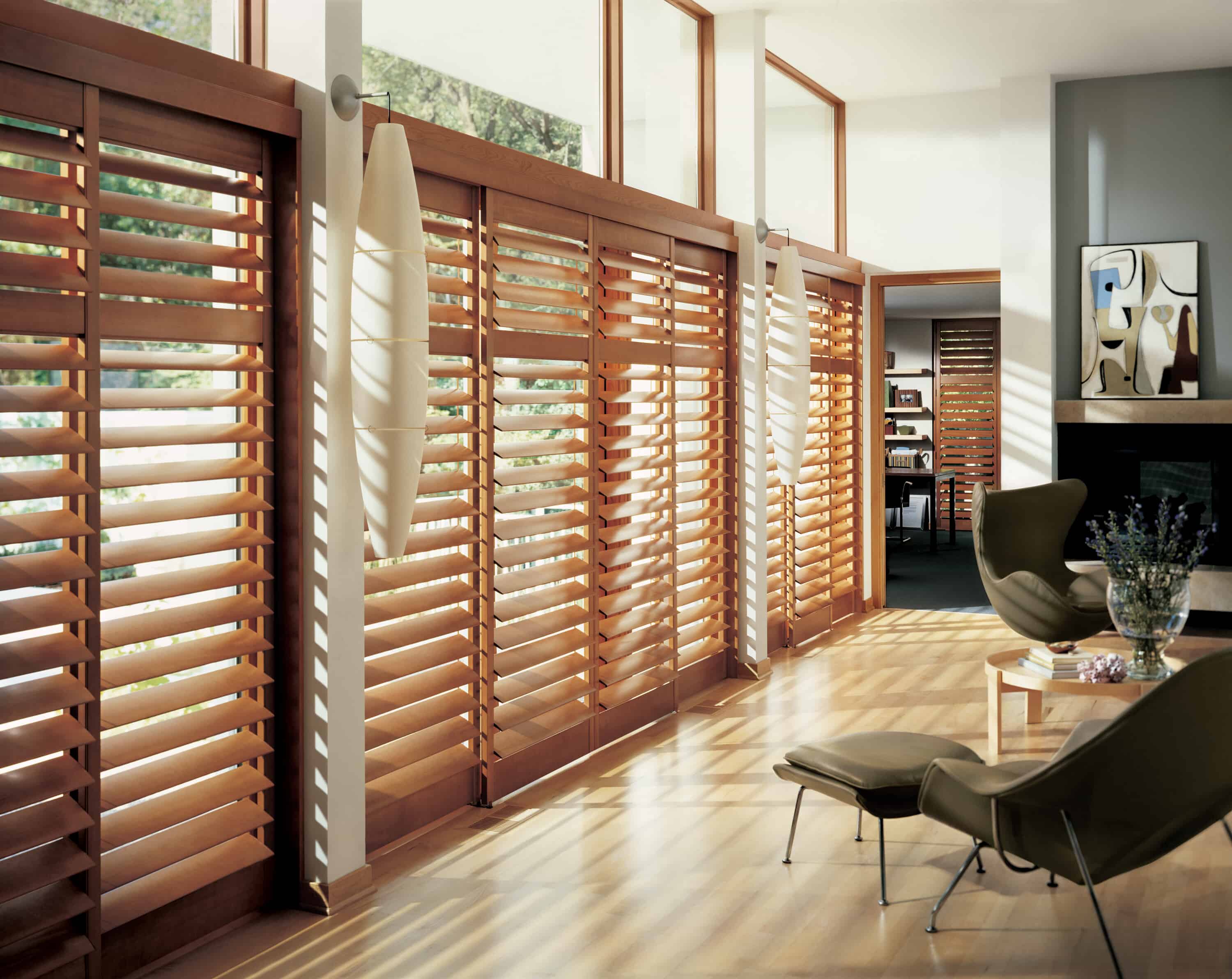 At Gotcha Covered, we know that your home is your private sanctuary. We take pride in being able to help the people of our communities feel even more comfortable and cozy in their homes with customized shutters and other window treatments. Our wide range of options all come at competitive prices your wallet will appreciate. From standardized window sizes to windows of unusual shape and design, we got you covered.
Take a Look at Our Portfolio
How Much Do Shutters Cost?
The typical cost of plantation shutters ranges from $150 to $350 depending on the material and window size. Wood shutters are a more expensive than composite or polyCore plantation shutters. Typically, expect to pay between $20 and $45 a square foot.
Schedule a free in-person design consultation in Kitchener or the surrounding areas to begin. All you need to do is dial (519) 800-5676.