Window Shades in Kitchener
Make Every Window Look Its Best
For simple light control for your living space without adding too much to the room itself, you should consider using shades. The simplicity of shades make them a perfect accent to other décor.
If you are having trouble finding shades for your home due to the unusual and varied sizes and shapes of your windows, we can help. Gotcha Covered of North Kitchener-Waterloo and Brantford has a massive selection of shades in any color, texture, pattern, and style you can imagine. With a selection this big, we know we will have something for you!
Call (519) 800-5676 to arrange a free, in-person consultation.
The Right Window Shades Can Bring Any Room Together
With custom window shades, you can enjoy light control, privacy, and comfort in your favorite rooms and living spaces. Each shade option we offer has been designed to be convenient, attractive, durable, and competitively-priced.
All in all, we just want to make certain that you are entirely satisfied when your new shades are up in your house. Do not forget — shades look great in many commercial and office settings, too!
What sort of window shades do you want?
Banded shades
Honeycomb shades
Patterned shades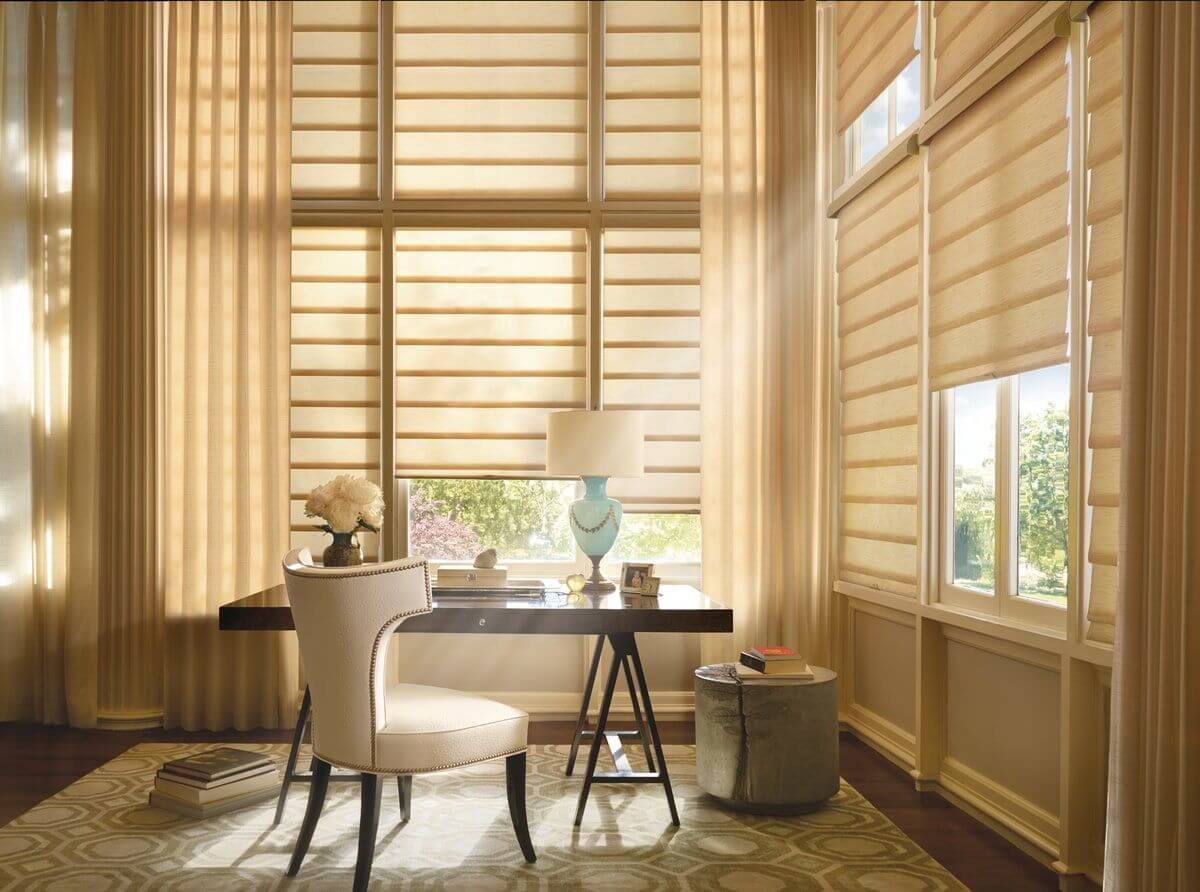 This list is not entirely comprehensive, though. There are so many different types of shades, and our expert design consultant in Kitchener knows them all. Each space we help design with shades and other window treatments is a space we want to shine and feel just right.
Whatever you see in your dreams is exactly what we want to provide with our custom blinds and shutters services.
Contact Gotcha Covered of North Kitchener-Waterloo and Brantford at (519) 800-5676 to learn all about our custom shades in Kitchener!