Meet Our Team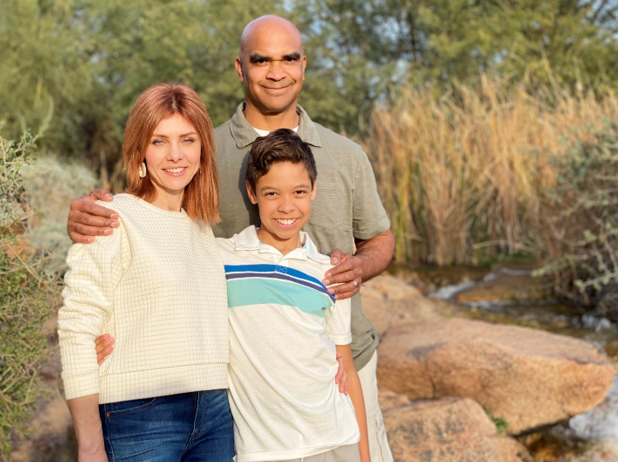 ​
The Gotcha Covered of Paradise Valley Family
At Gotcha Covered, family is everything to us. As a small family business, we take pride in treating our customers like family.
If you are in the market for custom window treatments, give us a call at (480) 660-8171 to schedule your complimentary in-home design consultation.
Gotcha Covered of Paradise Valley has shades, shutters, blinds, and draperies for every style and every budget and we look forward to working with you to make your window treatment designs come true!
.
.
.
.
Yulia Venedektova

Owner & Design Consultant

Meet Yulia! Owner of Gotcha Covered of Paradise Valley!

Yulia recently relocated from San Diego to Chandler, Arizona and has brought her style and flair for beautiful custom window treatments along with her!

Gotcha Covered is a leader in the custom window treatment industry and combines the buying power and expertise of a large company with the personalized customer interaction of a small local company.

Yulia moved to the United States from Russia as a young adult and with her entrepreneurial spirit she quickly started her own successful business in Seattle where she provided home staging and interior design services. Over the years, Yulia earned a formal degree and training in interior design and has subsequently worked with prominent interior design firms across California. With over 2 decades of experience, when the opportunity to open her own Gotcha Covered in Paradise Valley presented itself, Yulia was more than ready.

Adding beauty and decor has always been a passion for Yulia. She loves meeting new people and helping them find high quality design solutions. Her goal is to combine her client's personality with some style and flair all while creating a finished window that adds functionality to their home.

Yulia and her family love the Phoenix metro area and its Sonoran Desert surroundings. In her free time, she loves desert hikes and biking with her husband and son. Most weekends find her cheering on her son as he plays competitive youth basketball and tennis.