Meet Mark Rook - Owner
The window treatment industry is fascinating. From indoor treatments like draperies to exterior treatments like motorized roller shades, the world of window treatments is truly amazing. My name is Mark Rook, owner of Gotcha Covered of Rockwall. The most important things in my life are my relationships with God, my beautiful wife, and my daughter. I'm so truly blessed to have them in my life, and I love being with them. The next important things in my life are people and my work. I started in the window treatment industry in 2015 as an installer. I have always been a person who loves to learn and as I grew as an installer, I saw great potential to learn and be utilized more. I was brought inside to help with our commercial contracts department where I helped organize leads and put together quotes for large jobs. I have installed and managed several high-rise projects in downtown Dallas including motorized roller shades in Museum Tower. This led to projects that specialized in custom printed roller shade fabrics and textiles where I oversaw all graphic designs and printing. I am humbled to say that this work has awarded me two WCMA awards and a possible third in 2021-2022.
Becoming a business owner has always been a goal of mine. One day, as I was going through custom printed roller shade workorders, I came across "Gotcha Covered." The name leaped off the page at me and I knew right then, this was for me. One of my greatest passions is meeting people and being able to serve them. By having the background that I do from design to installation, it brings me joy to be able to bring a customer's idea to life and to see the smile on that customer's face when it's completed.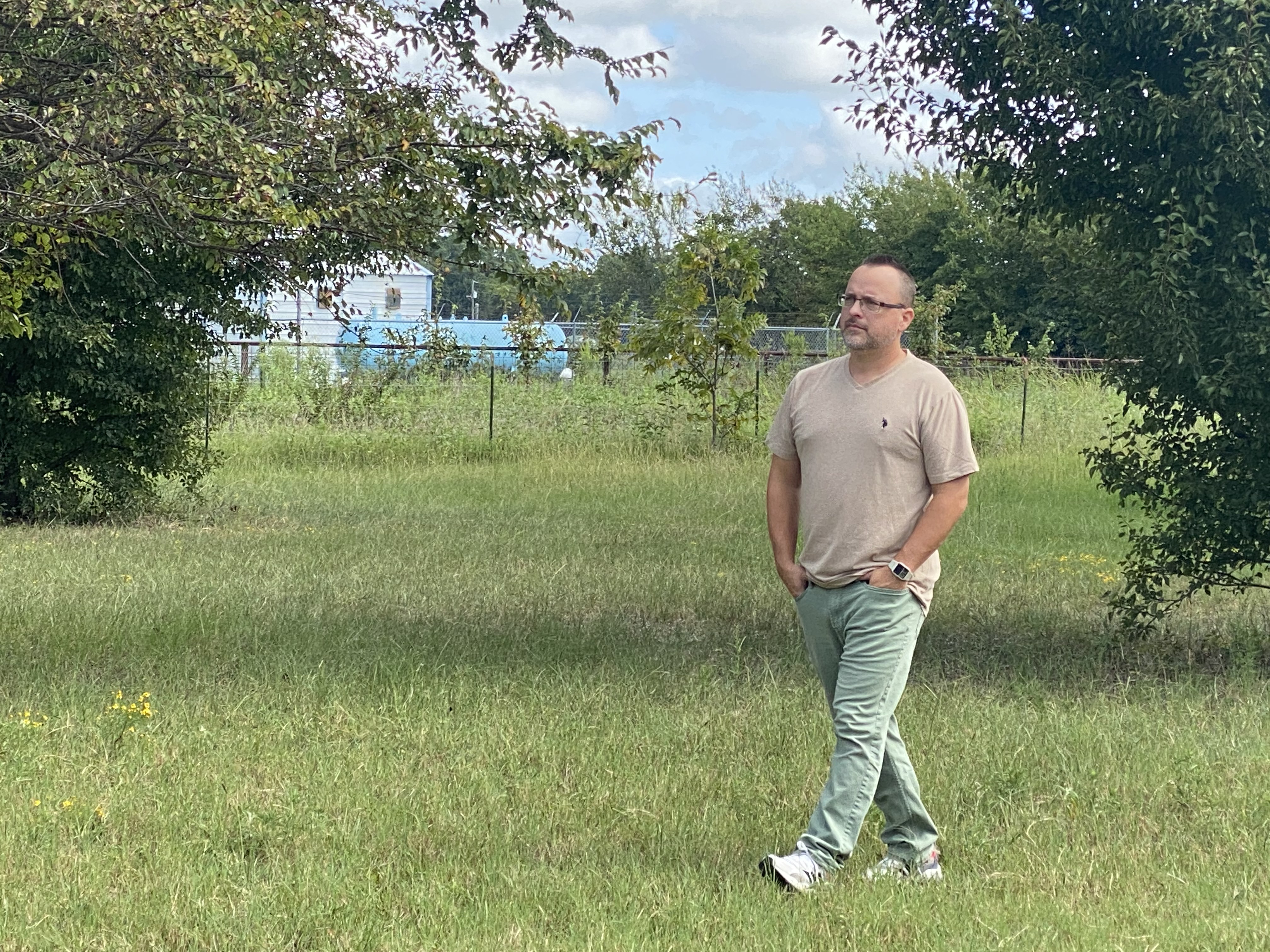 As a proud resident of the Rockwall area since 2017, I love the diversity, the friendliness, and the togetherness of this community. I am so excited to have the opportunity to partner with so many other wonderful businesses that offer exceptional customer service and products to the Rockwall area.
The number one reason business ownership has been a dream of mine has always been to give back to the community. Some people ask, "Who's the face of Gotcha Covered?" I simply look at them and say, "You are." What I believe is that every person that I get to interact with about window coverings is, in fact, the face of Gotcha Covered. So, whether it's design, installation, or simply saying hello to you, my goal is to always try and put a smile on the "Face" of Gotcha Covered.