Window Shutters
Contact Us Now To Customize Your Home's Shutters for Less!
Window shutters are perhaps one of the most timeless types of window treatments. Shutters began to gain popularity after being brought over from Spain. They became a sought-after window covering for homes throughout the South, often referred to as Plantation Shutters, thanks to their unique ability to keep out sunlight and heat. Now, shutters are one of the most popular window treatment options throughout all of the United States and Canada.
Shutters add an element of timelessness, not to mention aesthetic beauty and incredible functionality. Many people even refer to shutters as "furniture" for your windows. So, find your location now to select the perfect plantation shutters near you. Or, read our blog to find some inspiration!
Searching for interior window shutters that compliment your home? Gotcha Covered has what you need! Call (888) 650-6187 or find your location now.

How Much Do Plantation Shutters Cost?
Depending on the material and of the window, custom plantation shutters cost about an average $145 to $347 each window. Composite faux wood shutters are the cheapest material and can cost anywhere between $70 to $260 per window. Vinyl is still a cost effective and ranges between $80 to $300 per window. Wood plantation shutters are the most expensive option and typically cost about $300 per window.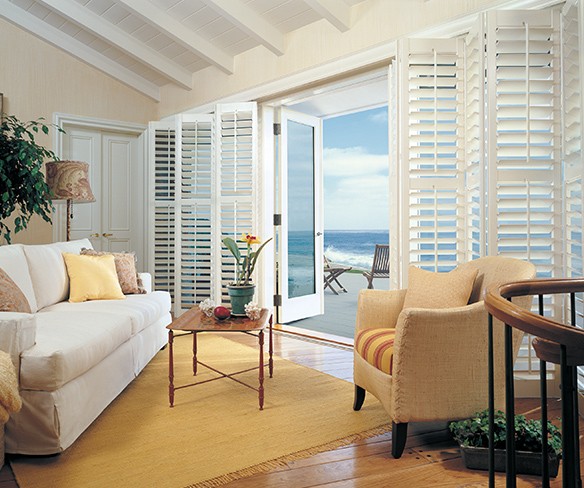 More About Window Treatments & Shutters
Check out our Idea Gallery to get inspired or find which shutters are perfect for your home! See why Gotcha Covered has lifelong customers.