Meet Our St. Pete Team
Eric Curry and Nick Martoni
Owners
"A moth flew up my nose on TV. That's my claim to fame."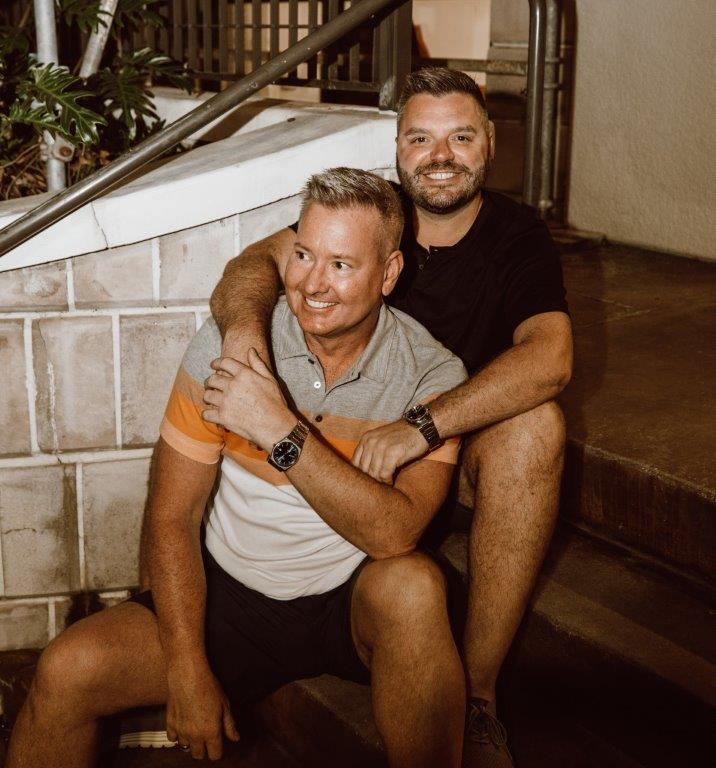 I am referring to my America's Funniest Animals blooper when a bug took a detour while I was anchoring a newscast on CBS. That moment taught me early on to take my job seriously but not to take myself too seriously.
I still live and work that way after leaving TV news for a variety of other communication positions. I've worked as the press secretary for the governor of Wyoming. Then, as a publicist and media spokesman for Six Flags in Denver. Then, after 16 years in charge of marketing, advertising, branding, social media and special events at CoBiz Financial, the company was sold and my partner and I had to make a life changing decision: continue working and living in the mountains with those snowy winters or work for ourselves at the beach?
My partner for over a decade, Nick Martoni, has spent years in the hospitality industry. Coming from a large Italian family is part of who he is. He loves to cook and makes a mean lasagna. When not entertaining, he has also spent many years in sales and sales management working in the wedding industry helping brides and grooms plan their perfect day with beautiful linens. He has also spent many years in the beer, wine, spirits and hospitality industries. He is originally from Detroit but spent the last 12 years in beautiful Denver, Colorado. Now he has decided to move to the beach and work for himself and build a business and a brand he can be proud of.
​Nick and I settled to St. Pete and we just love it. We love the excitement of the downtown experience while still being less than seven miles from some of the most beautiful beaches in the country. After years of being inland, we are taking advantage of being so close to the beach. Most weekends we are out jet skiing, trying new restaurants, visiting new towns and meeting new people. We love to travel and try new things. One of our biggest passions is jumping off mountains (ask us more about this when you see us)!
---
Loretta Lynch

I'm the latest designer to join Gotcha Covered-St. Pete/Clearwater. I was born on Long Island, New York and lived most of my life there and graduated from C.W. Post University with a bachelor of science in finance. Joining the workforce, I experienced long, two-hour commutes to Manhattan daily and those famously cold winters and seven months of grey skies each year. My professional background is in facilities management, new construction, and renovations. As I longed for warmer weather, I moved to Mt Vernon, VA while working for Fannie Mae in Washington DC. Still not warm enough, I decided to move to Florida and settled in St. Petersburg. I found my happy place! My partner and I enjoy all the things St. Pete has to offer, beautiful beaches, great restaurants, kayaking in the Gulf of Mexico, outstanding sunsets and dolphins that swim in the intercoastal in front of our home!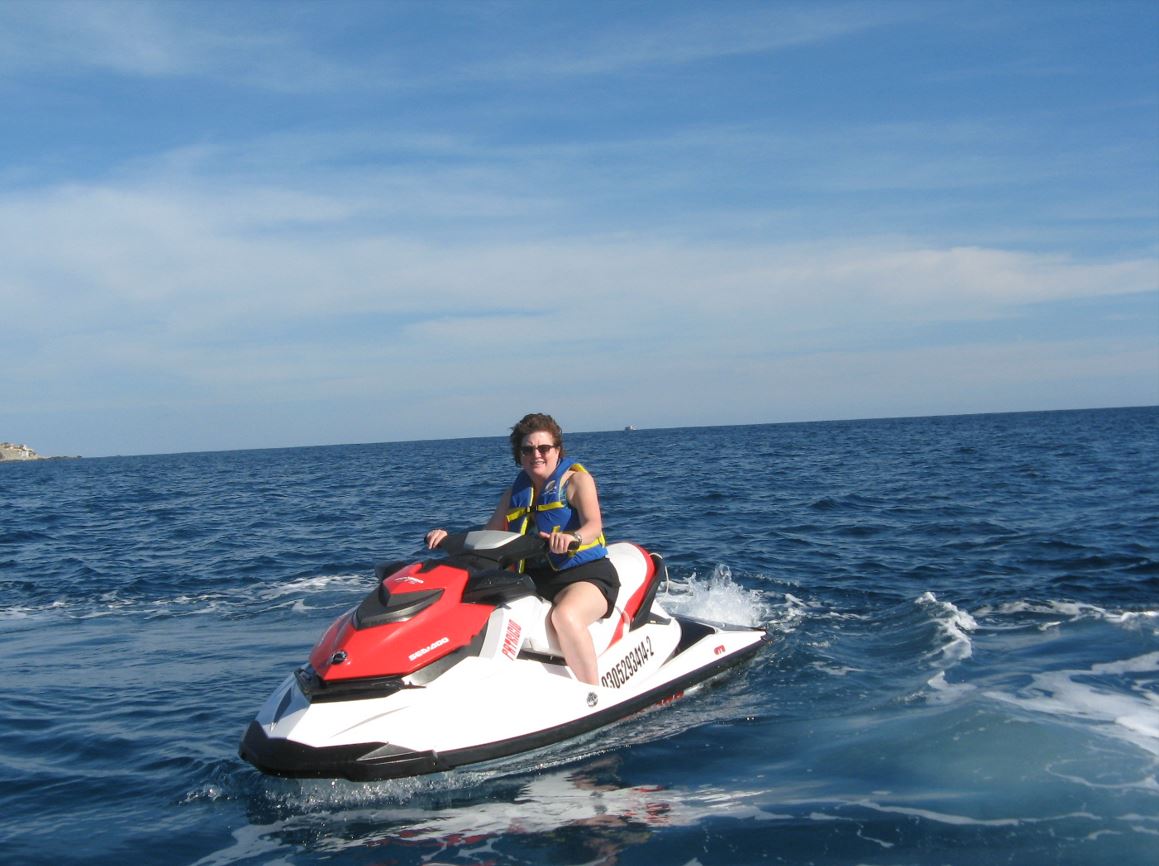 While renovating our new home, I was in desperate need of new window treatments and I reached out to Eric and Nick from Gotcha Covered. After consulting with them, I decided on shutters from all my windows and the quality, workmanship, installation and product guarantee were first rate. With my background in new construction, I knew I wanted to work with other homeowners to truly make a house, a home. I'm also still searching for that perfect piece of pizza while rooting for the NY Yankees but am happy to say that Florida is my home. Give us a call for your complimentary, in-home design consultation, and we'll certainly share a few laughs.
---
The Gotcha Covered St. Pete Experience
We love to problem solve. We pride ourselves in finding cool, fun, fashion forward solutions for windows that someone might otherwise think was a lost cause. St. Pete is full of beautiful custom homes and tons of fixer-uppers that just need a personal touch for a beautiful updated look.
If you are in the market for custom window treatments, give us a call at (727) 513-6911
to schedule your complimentary, in-home design consultation. we can assure you that you will be met with honesty, competence, and exceptional service. We can even meet over video conference – whichever is best for you.
Gotcha Covered St. Pete has shades, shutters, blinds and draperies for every style and every budget and we look forward to helping you find the perfect window treatments for your home and workplace!