Ideas Just for You!

Whether you just want to research or see a handpicked item from our experts, we have just what you need.

Idea Gallery

What Design Style Am I?

Think you know your style? Take our style design quiz and get even more inspiration!

Take the Quiz

Start The Process

Ready to reinvent your interiors? No need to stress. Our 4-step process makes it easier than ever!

Our Process
Personalized Service, Expert Advice
Window coverings can range significantly in price depending on the product and manufacturer you choose. When you are doing a number of windows or a whole house, finding the treatments that suit your style and budget can be a daunting task. Is it blinds, shades, drapery, top treatments, motorized or manual or a combination of window treatments?
When you work with Gotcha Covered, we come to every meeting with a wealth of product knowledge and professional design advise to help you select the products that are right for you. While window treatments are our specialty, we also do custom bedding and provide turn-key design packages that help customers completely design, furnish and accessorize.
For fresh takes and creative ideas, call Carol Ann at (905) 756-4206 or book a free, no - obligation design consultation online. We'd be happy to bring our showroom to you.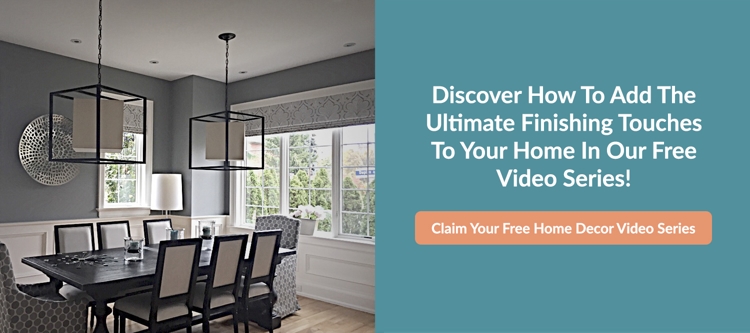 Quality Window Treatments & Services in Vaughan
When it comes to quality products and window treatment expertise, look no further than Gotcha Covered of Vaughan. Our team has handled a wide range of custom window projects and installations for homes of different needs and styles. Whether you are looking for blinds, shutters, shades, or curtains, our experts can help you find what you want and more. Learn more about our services during a design consultation.
We handle more than just window coverings! Ask about our custom bedding services and how unique and personal bedding can elevate any bedroom. Call (905) 756-4206 today.
Carol Ann Horvat

MeetYour Design
Consultant

At Gotcha Covered of Vaughan, we proudly serve homes and business owners in North York and surrounding areas. Read on to learn more about your consultant.

Read Profile

OurService Pledge

At Gotcha Covered, we appreciate and respect our clients. We pledge to provide high quality products and services that will exceed your expectations and add beauty and value to your environment. We are committed to maintaining our relationship with our clients long after the sale.
"Carol did wonderful job at my home and I would most definitely recommend her to friends and family. She brought huge variety of samples to pick from including ..."

"She gave us a free consultation in our own home, to discuss our decor options and find a suitable price range to fit our budget. We are so ecstatic with Carol Ann's ..."

"Gotcha Covered installed California shutters throughout the house. I was very happy with their work."
Gotcha Covered of

Vaughan
135 Miranda Avenue
North York
,
ON
M6B 1P8
(905) 756-4206
Mon-Fri: 9:00 AM - 5:00 PM

Sat: 9:00 AM - 5:00 PM - By Appointment

Sun: Closed
Gotcha Covered of Vaughan Proudly Serves:Vaughan, Woodbridge, Maple, Klienberg, King City, Nobelton and Surrounding Area