Ideas Just for You!

Whether you just want to research or see a handpicked item from our experts, we have just what you need.

Idea Gallery

What Design Style Am I?

Think you know your style? Take our style design quiz and get even more inspiration!

Take the Quiz

Start The Process

Ready to reinvent your interiors? No need to stress. Our 4-step process makes it easier than ever!

Our Process
Protect Your Home with Custom Window Treatments
The right window coverings can pull together your décor and make your space feel welcoming. High-quality window treatments do more than simply enhance the looks of your room. They can also provide a number of other surprising benefits.
The Benefits of Quality Window Treatments:
Window coverings can help regulate the temperature of your home and increase its energy efficiency.
Window treatments draw attention to the views outside your windows and create a focal point.
Shades, shutters, or blinds can protect your furnishings from harsh and damaging sunlight.
Window coverings can provide privacy and greater security.
Reflect your personal style throughout your home or business with our custom window coverings. We carry many leading brands, including HunterDouglas®, Shade O Matic, Graber, and Maxxmar. For the very best in custom blinds and shades, don't wait to call Gotcha Covered of Woodland Hills.
Want to know more? Call (818) 740-4236 to schedule a free, no-obligation consultation with our design professionals.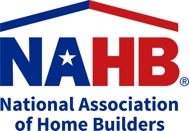 Our Canoga Park Window Coverings & Treatments
Put your window coverings in our hands! At Gotcha Covered of Woodland Hills, our professionals can assist you through the process of upgrading your window coverings—from design and narrowing your options to installation and beyond.
Our window treatment services include:
We can also do more than just window coverings! Be sure to ask us about our custom bedding services and see for yourself the difference a personalized bedspread can make.
Call (818) 740-4236 today or fill out our contact form to get started!
OurService Pledge

At Gotcha Covered, we appreciate and respect our clients. We pledge to provide high quality products and services that will exceed your expectations and add beauty and value to your environment. We are committed to maintaining our relationship with our clients long after the sale.
"We were treated professionally, fairly, and really felt that you had our best interests at heart."

- Emily

"If you need window coverings, you found the place to get them."

- Heidi J.

"I highly recommend Gotcha Covered to all of my family and friends."

- The McClintocks