Be a Trendsetter When You Choose These Popular Window Treatments
Many times, homeowners forget to include their window treatments when they redesign their rooms. Your windows are an integral part of your room's design, and when you include them in the overall design scheme, you'll add cohesion and style to your design.
Right now, your windows may be bare, barely covered or completely covered, but no matter what stage your windows are in, Gotcha Covered had trendy window treatments options you can incorporate into your existing design.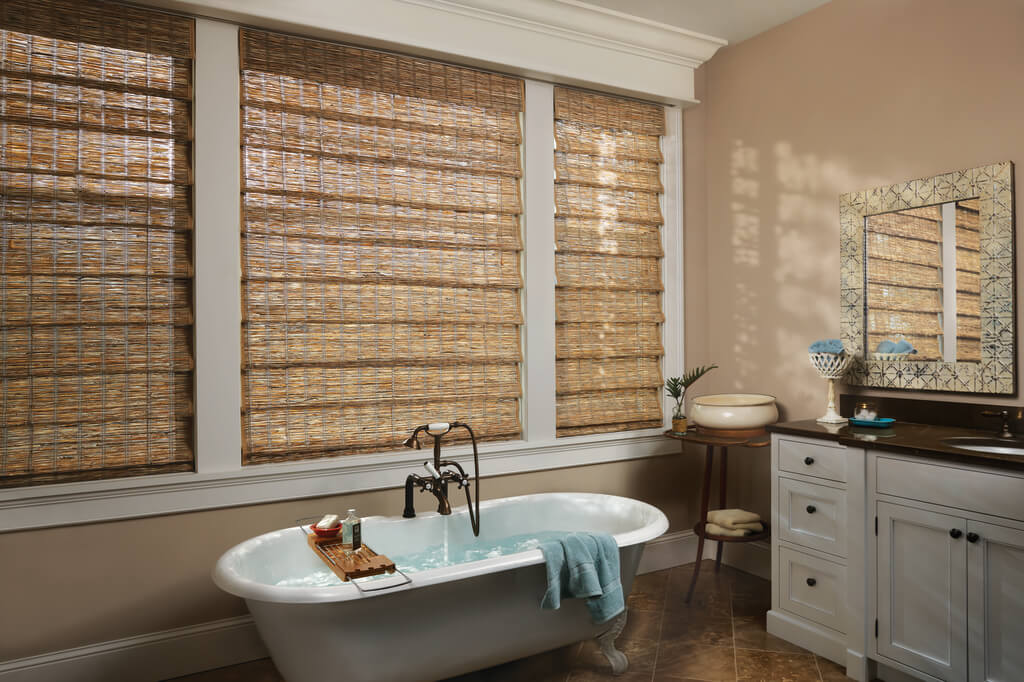 Choose Nature with Woven Wood Shades
Natural and organic materials are a popular trend for 2018. Woven wood shades and drapes will add a natural, textural look to your windows. Constructed from renewable resources such as bamboo, jute, and grasses, woven wood shades are versatile and add richness to just about any decor.
Available in many textures and colors with options such as linings, motorization and more, these shades will make a strong and stylish impact in your room and offer superb light-filtering.
Adding Color is Both Trendy and Classic
Each year the design community selects colors they feel with be "on trend" for the upcoming year. Some of the colors they choose are so trendy you wonder if they will withstand more than a year before they go "out of style." There are, however, many colors which are in trend now yet are classic enough to stand the test of time.
Ocean hues including navy, teal, soft green, aquamarine and more will add interest to your room for years to come. And of course, jewel tones, although trendy now, are always a time-tested choice.
Adding color to your treatments can be achieved by switching out existing treatments, adding a layer of colorful draperies and a custom designed valance.
Technology is Trendy
And it has been for many years! Motorization is a fast growing area of both Gotcha Covered's business and the window treatment industry. Blinds, shades and other window treatments can controlled with the touch of your finger via remote control or your tablet, even when you're not at home. If you've dreamed of window treatments which adjust themselves, you don't need any further than your Gotcha Covered consultant. Once you see the amazingness of motorization, you'll wonder why you waited so long!
Ready to Get Trendy!
Now that you have some ideas about how to update your window treatments and become "on trend," where do you start? Your Gotcha Covered consultant will expertly educate and guide you through the window treatment selection process, ensuring you make choices which satisfy your functionality requirements and stay true to your design preferences, all while staying within your budget.
Posted By
Categories: