custom Made curtains in edmonton
Draperies & Curtains Near You
Did you know that curtains are a beautiful addition to a room? If you're interested in custom made curtains and draperies, Gotcha Covered of NW Edmonton and St. Albert is here to help! Our designers work with you every step of the way to create custom made drapery and curtains in Edmonton for your home.
Searching for the perfect custom made curtains in Edmonton for your home? Let us help! Call (780) 306-1015 or schedule a FREE In-home consultation now!
As for the types of drapery and curtains available for your home, there are a few main types. These include:
Fabric drapery and curtains are a very popular option. These custom made draperies and curtains come in many different styles, from linen to silk. Our experts can design custom made curtains to prioritize light control, privacy, and appearance.
Panel drapery and curtains provide a modern look with multiple panels, as opposed to the traditional double curtain. This allows for tons of customization and combinations!
Sheer drapery and curtains are an elegant choice that provides privacy while allowing a mild amount of light inside. Our designers will loosely weave a material like cotton to allow for as much sunlight as you want.
If these options sound good, don't hesitate to schedule a consult with our designers. We'll help you find a window treatment to best suit your style and needs!
Custom Made Curtain Styles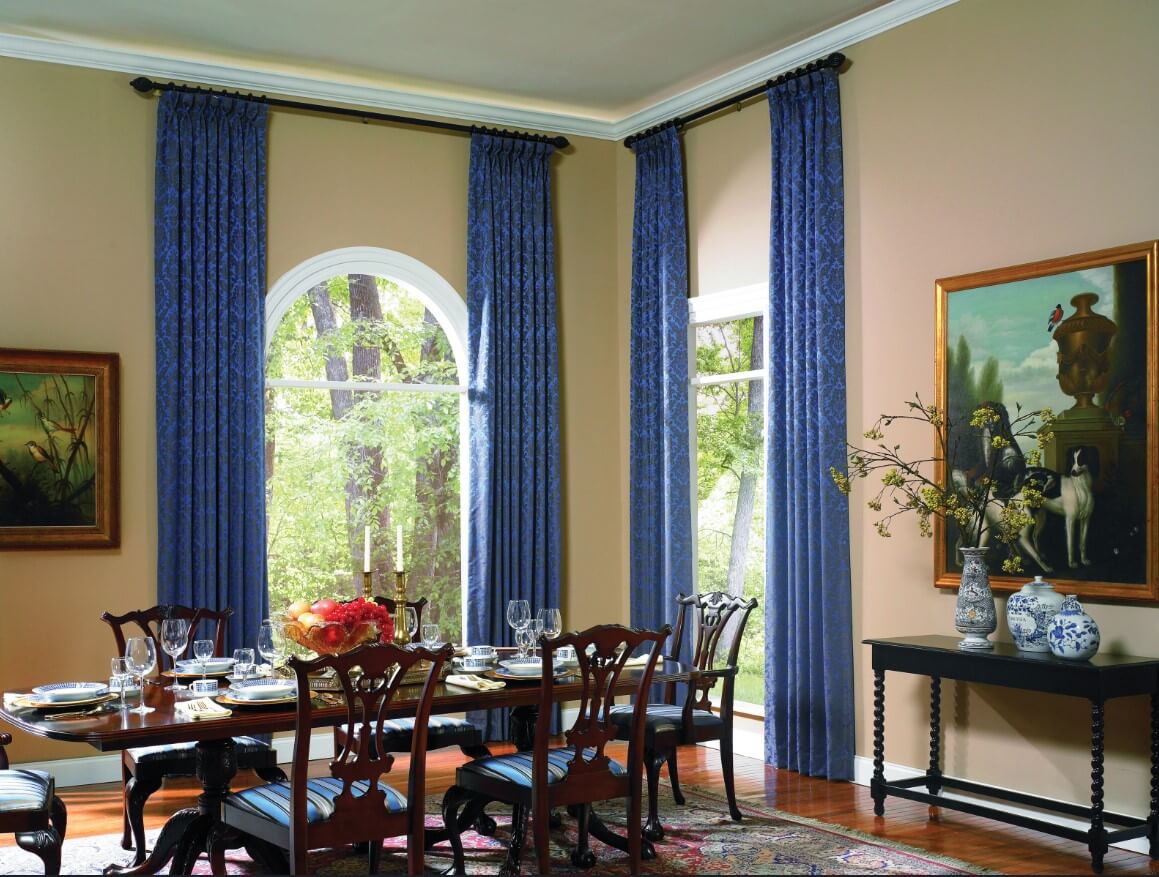 Check out our window treatment style tool to see what fabrics and patterns fit your personality best! With custom made curtains and drapes, your space will feel like it was made just for you.
Interested in custom made drapes and curtains in Edmonton and St. Albert? Call (780) 306-1015 or read our reviews now!