Meet Our Team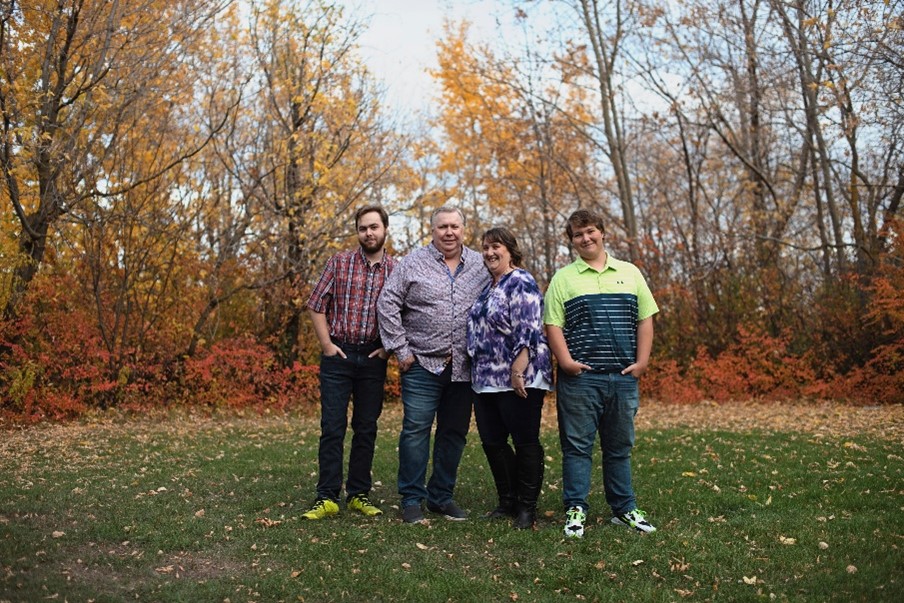 The Gotcha Covered of Southeast Edmonton Family
Hi. My name is Richard Kraus. I, along with my wife of 24 years, Coral Lee, are the owners of Gotcha Covered of Southeast Edmonton including Sherwood Park and Beaumont areas. Both of us along with our two sons are Alberta born and raised.

We have lived in southeast Edmonton for over 25 years and know the area very well. I have spent the last 20+ years in a variety of positions in industrial distribution and Coral Lee is a teacher. We both graduated from the University of Alberta in different faculties. We love camping and traveling. As our sons were growing up, we were heavily involved with Scouts Canada for over a decade.

We look forward to growing our business in the area and bringing quality products to our clients with exceptional customer service. Please feel free to reach out to us to book your free in-home consultation or ask any questions. Whether you need one blind or window coverings for your whole house we would be pleased to meet with you. Gotcha Covered is a leader in the custom window treatment industry and combines the buying power and expertise of a large company with the personalized interaction of a local small business. Custom window treatments provide light control, privacy, and comfort to homes and businesses and I enjoy being able to help clients find just the right solutions for their needs.
The Gotcha Covered of Southeast Edmonton Promise
Customer interaction and quality service is a very important part of everything we do at Gotcha Covered of Southeast Edmonton.
We are incredibly proud of the wide range of products we have available. From shades, shutters, blinds, and draperies to motorization and smart home options, we are certain we can help you find just the right solution for your style and budget.
At Gotcha Covered of Southeast Edmonton, we take pride in treating our customers like family. If you are in the market for custom window treatments, call us today at (780) 800-4965 to schedule your complimentary design consultation.