Gotcha Covered Cares
At Gotcha Covered, we know that we are only as strong as the community around us. That is why we firmly believe in giving back. Each year, we choose to support and promote organizations that we believe are making a difference.
Here are a few highlights about the organizations that we have supported this past year.
Ovarian Cancer Canada
September is Ovarian Cancer Awareness month. This past September, we joined forces with our Canadian franchise owners in raising support and awareness for Ovarian Cancer Canada.
Ovarian Cancer Canada is the only registered organization in Canada that is dedicated solely to overcoming ovarian cancer. The organization champions the health and well being of women with ovarian cancer and others at risk while advancing research to save lives. They provide leadership in research, advocacy, and support so that women can live fuller, better, longer lives.
STATISTICS
Thousands of women are diagnosed with ovarian cancer every year. Ovarian cancer is the 5th most common cancer for women. It is estimated that around 2,800 Canadian women will be diagnosed with this disease this year.
Knowledge is power, so research is the best way to fight back. Not only will research help prevent this disease in the future, but it also helps with finding new and improved treatments and improving the quality of life for those already fighting this disease.
Ovarian Cancer Canada has already raised $6 million in research funding over the years and has triggered an additional $3 million to be raised from partnering organizations.
WHAT'S NEXT?
This past September, our Canadian franchise owners raised donations and awareness for Ovarian Cancer Canada to help fund this important research. We also helped promote their annual Walk of Hope that occurred in communities across Canada.
While progress is being made there is still much more to be done. In order to continue this momentum, funds and advocacy are imperative. To find out more and to learn how you can help support Ovarian Cancer Canada, visit www.ovariancanada.org.
Breast Cancer Research Foundation
October is Breast Cancer Awareness month, so this past October we joined with our US franchises to raise support for the Breast Cancer Research Foundation.
The Breast Cancer Research Foundation, also known as the BCRF, was founded in 1993 by Evelyn H. Lauder. Since 1993, the BCRF has raised more than half a billion dollars for lifesaving research. With unique and streamlined grants programs, the brightest minds in science and medicine have joined forces to pursue the best ideas. These researchers have been given the necessary resources to make amazing discoveries to address all aspects of breast cancer from prevention to treatment and recovery. The ultimate goal of this research is to find a cure for breast cancer.
STATISTICS
Nearly 40,000 lives are lost each year due to breast cancer. Thanks to advances in research, there are over 3.8 million breast cancer survivors in the US and fatality rates have declined by 40% over the last 25 years.
In 2019-2020, the BCRF will award $66 million in grants to top universities and medical institutions around the world.
Breast cancer is a complex disease that needs to be tackled from multiple angles. The BCRF focuses on the areas of heredity, prevention, metastasis, survivorship, treatment, and tumor biology. The goal is to slow the progress of this disease and ultimately stop it completely.
WHAT'S NEXT?
While great progress has been made, there is still much work to be done. There are many ways to raise awareness and get involved.
For the past 5 years, participating US Gotcha Covered owners have made donations and raised awareness for the Breast Cancer Research Foundation during the month of October in order to help fund this important research.
We also promoted the BCRF across our social media channels to raise awareness for this disease and the organization that is striving to find a cure.
To learn more about this important organization or to make a donation, visit www.bcrf.org.
True Patriot Love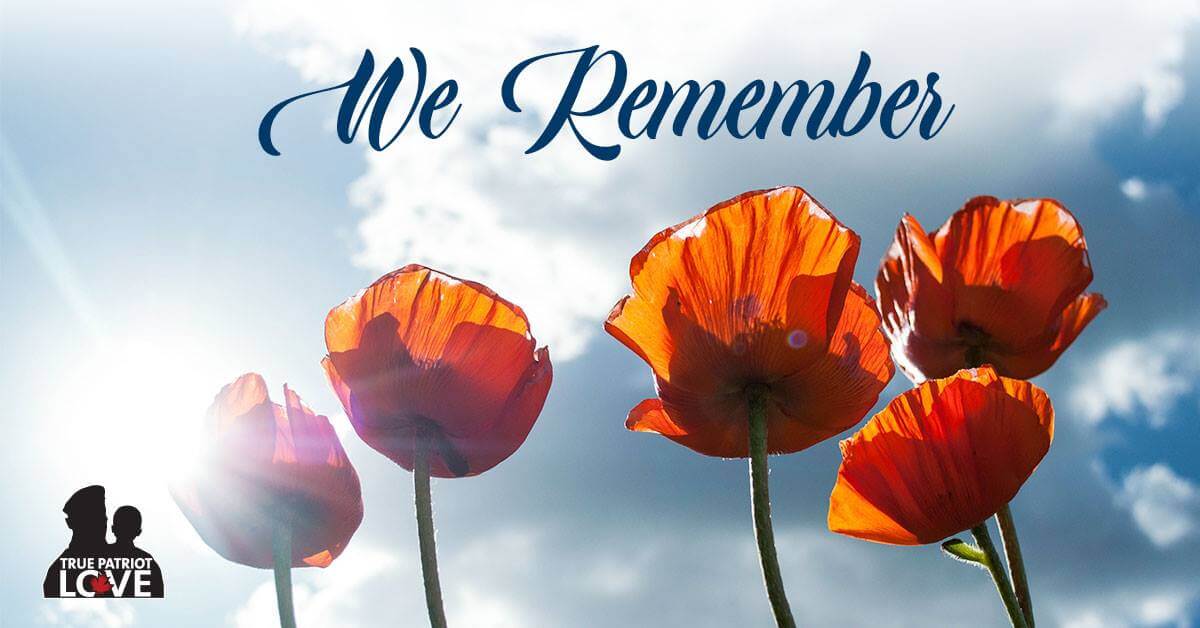 November 11th is Remembrance Day in Canada - a day set aside to honor those who have selflessly served their country.
This November, Gotcha Covered joined forces with True Patriot Love Foundation in Canada to raise support for Canadian military members, veterans, and their families.
True Patriot Love Foundation is the only national charity in Canada that supports military families, funds community-based programs, and contributes to the Canadian Institute for Military and Veteran Health Research. They have the unique position to be able to understand the greatest needs of Canadian military families and then provide the resources for the greatest impact.
STATISTICS
There are currently over 649,300 veterans with their families living in Canada. Each year, an estimated 5,000 soldiers leave the service and join them. These soldiers are often returning to a society that is not equipped to support their lasting physical, mental, and emotional needs.
Since 2009, True Patriot Love Foundation has dedicated $28.3 million to fund research and support 825 community-based programs across Canada.
Just in the last year 4,981 military and veteran families were supported by this organization. They support rehabilitation programs for both physical and mental health for military members and the special needs of their families and children. From coast to coast, True Patriot Love helps support over 100 organizations.
WHAT'S NEXT?
While in the military, these brave men and women are being supported and cared for, but when their service time comes to an end, much of that support goes away. With more and more veterans coming home each year, this concern is only going to continue to grow.
This past November, Gotcha Covered and our Canadian franchises raised support for True Patriot Love Foundation to help provide these valuable resources to Canadian veterans and their families.
We also shared important information about their mission through social media to help raise awareness for this incredible organization. To learn more about True Patriot Love Foundation, visit www.truepatriotlove.com.
Fisher House Foundation

This past November, we also partnered with our US based franchises to raise support for Fisher House Foundation.
Fisher House Foundation is best known for its network of comfort homes where veteran and military families can stay at no cost while a loved one is receiving medical treatment.
These homes are located at major military and VA medical centers in the United States and Europe close to the medical center or hospital they serve. Fisher Houses have up to 21 suites, with private bedrooms and baths. Families share a kitchen, laundry facilities, dining room and living room. Fisher House Foundation ensures that there is never a lodging fee.
Fisher House Foundation also operates the Hero Miles Program, which uses donated frequent flyer miles to bring family members to the bedside of injured service members.
They also operate the Hotels for Heroes program which uses donated hotel points to allow family members to stay at hotels near medical centers free of charge.
In addition, Fisher House Foundation also manages a grant program that helps to support other military charities and scholarship funds for military children, spouses and children of fallen and disabled veterans.
STATISTICS
Currently, there are 86 Fisher House locations on 25 military installations and 36 VA medical centers around the world.
Since 1990, Fisher House Foundation has provided over 9 million nights of lodging and has saved military and veterans' families an estimated $451 million in out of pocket costs for lodging and transportation.
Thanks to generous donations, Fisher House has also been able to provide more than 70,000 airline tickets to wounded, sick, or injured soldiers through their Hero Miles program.
Fisher House Foundation has also been able to gift over $20 million in scholarships to military children and spouses.
WHAT'S NEXT?
While Fisher House Foundation continues to spread its reach to military members across the world, there is still much more to be done. There are several houses currently under construction or in the design phase.
During the month of November, Gotcha Covered and our US franchise owners raised support and awareness for Fisher House Foundation so that they can continue to provide this valuable resource to our US veterans and their families. For more information on how to get involved, visit www.fisherhouse.org.
Window Cord Safety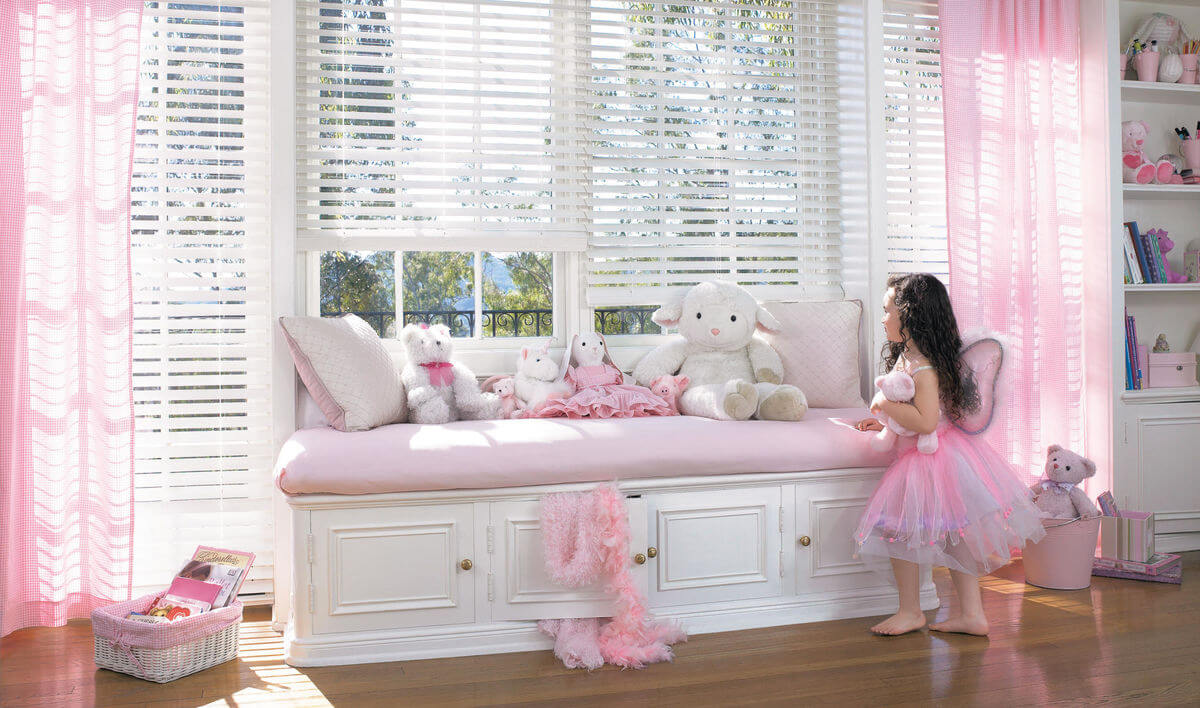 Child Safety and Prevention Month is in November, so each year we dedicate this month to raising awareness about window cord safety.
Knowledge is key! Did you know that the US Consumer Product Safety Commission calls corded window coverings one of the top five hidden hazards in American homes? Window cords can potentially lead to strangulation for small children and household pets. This simply should not be. There are so many current window coverings options available that remove this safety issue.
Child safety begins at home. Using cordless window coverings or those with inaccessible cords are imperative for homes with small children and even indoor pets. It is important to upgrade older, outdated versions of window coverings to make sure they are safe for children.
At Gotcha Covered, we are committed to keeping our kids safe. Our design teams are well equipped to determine any safety issues in current window treatments and can make expert recommendations for replacements, retrofitting, and adding motorization.
WHAT'S NEXT?
The goal of Child Safety and Prevention Month is to start a conversation about how we can keep our little ones safe from potential hazards such as window cords. Motorized window treatments have revolutionized our industry because they eliminate the need for cords.
Here are some simple steps to help with prevention:
Move all furniture (cribs, beds, etc.) and toys away from windows and window cords.
Make sure all pull cords are as short as possible.
Continuous loop cords should always be anchored to the floor or wall.
Eliminate all dangling cords.
Check that all cord stops are properly installed and adjusted to limit the amount of movement of inner lift cords.
This is an area of child safety that has come a long way, but there is still much improvement to be done. At Gotcha Covered, we are committed to continuing this conversation about window cord safety and how we can protect our young children.
Other Local Charities Close To Home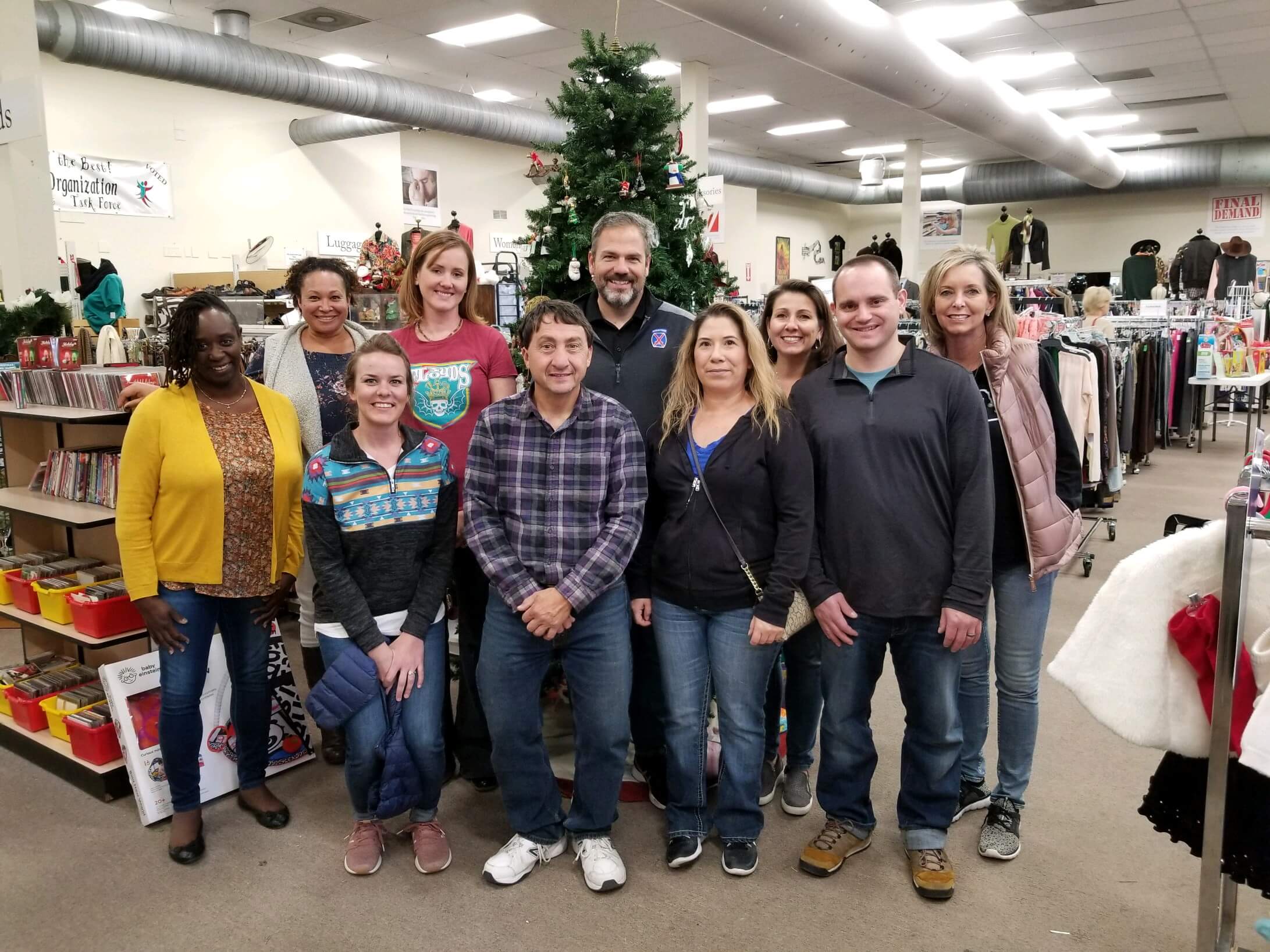 In addition to raising support and awareness for these important causes, many of our franchise owners chose to participate in local events and fundraisers close to home.
Our corporate staff chose a local charity in the Denver region and participated in a work day dedicated to giving back to their community.
We are continually impressed by the dedication and generosity of our franchise owners to give their time, effort, and resources to help the communities around them. We would not be the company we are today without these amazing individuals.
Conclusion
This year has been a remarkable and memorable year for us at Gotcha Covered. We know this is due in part to the incredible communities around us.
We are thrilled to have been able to give back both locally and nationally. We are also excited for the year ahead and are already making plans on how we can continue to provide support to these amazing organizations. To learn more about the charities we support, visit the charities page on our website.
We love giving back almost as much as we love beautifying a home or office space! If you happen to be looking for custom window treatment for your home or business, reach out to us and put our service to the test. Call us today at (888) 650-6187 or schedule a free design consultation today!
Posted By
Gotcha Covered
Categories: