How Upgrading Your Window Treatments Can Help You Go Green!
At Gotcha Covered, going green is incredibly important to us. As much as we enjoy beautifying windows with gorgeous window treatments, keeping our environment clean and beautiful is a priority.
What good is a beautiful window when the view is spoiled?
We pride ourselves on being on the cutting edge in areas of products and technology and this includes sustainable and eco-friendly advancements.
In this article, we are going to discuss some of the best ways your window treatments can help you make your home more eco-friendly!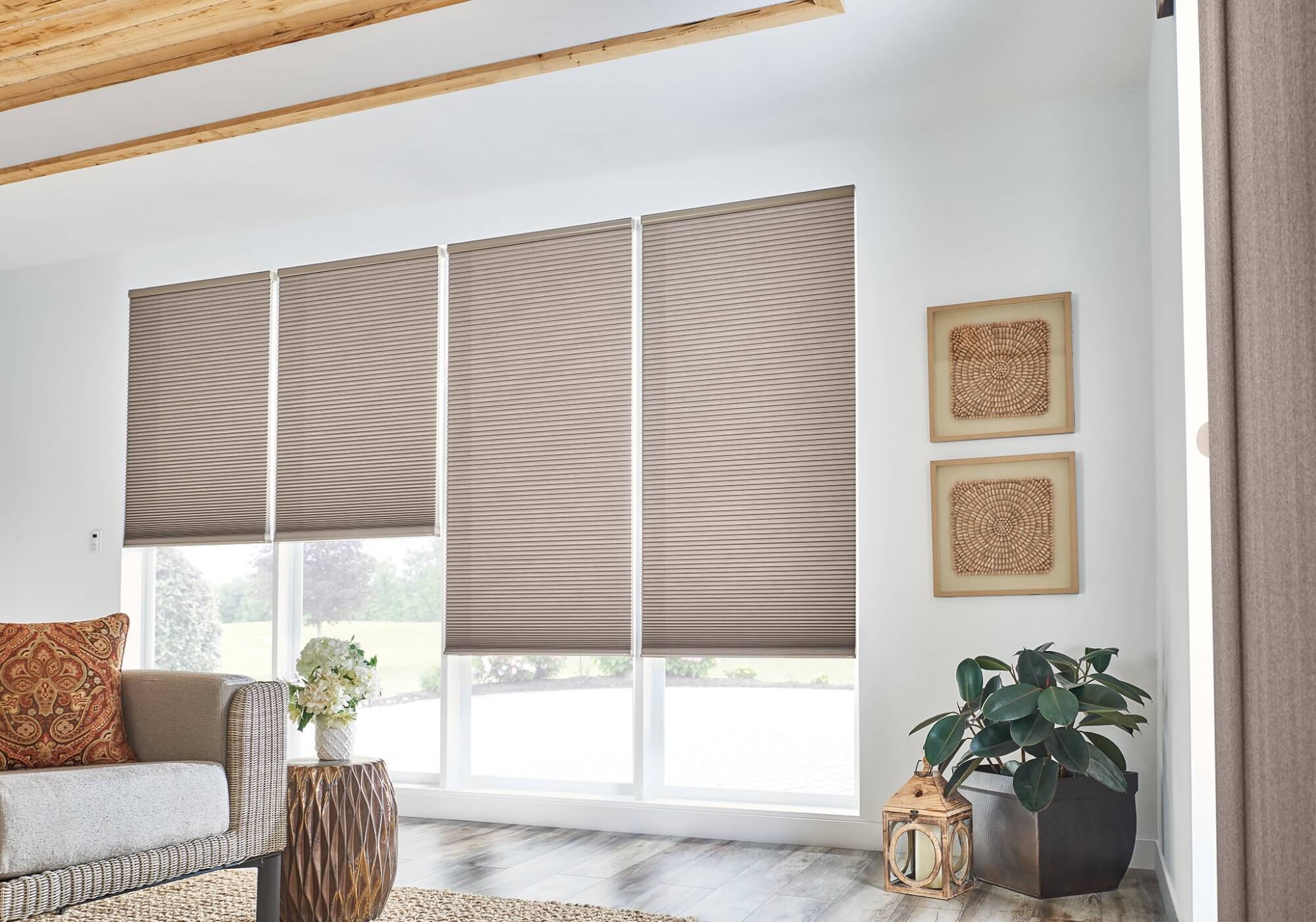 1. Reduce Energy Loss
Did you know that one of the highest areas of energy loss within the home is through windows? There are three factors that will determine the amount of energy lost:
The material of the window (ie. single pane, double pane, low-e, etc.)
The size and number of windows
The type of treatment on each window (when used properly)
R-value is a term used in construction that refers to how well a material can resist the flow of heat. The higher the R-value, the greater the insulating property of that material.
For window treatments, ones that have a higher R-value will prevent more energy loss through the window when they are in a closed position. The R-value of any window treatment will be determined by the material of the covering. Not all cellular shades are created equal. There are single cell and double cell shades and the actual material used to construct the cells within the shade will play a huge part in how much insulation they will provide this increasing or decreasing the R-value.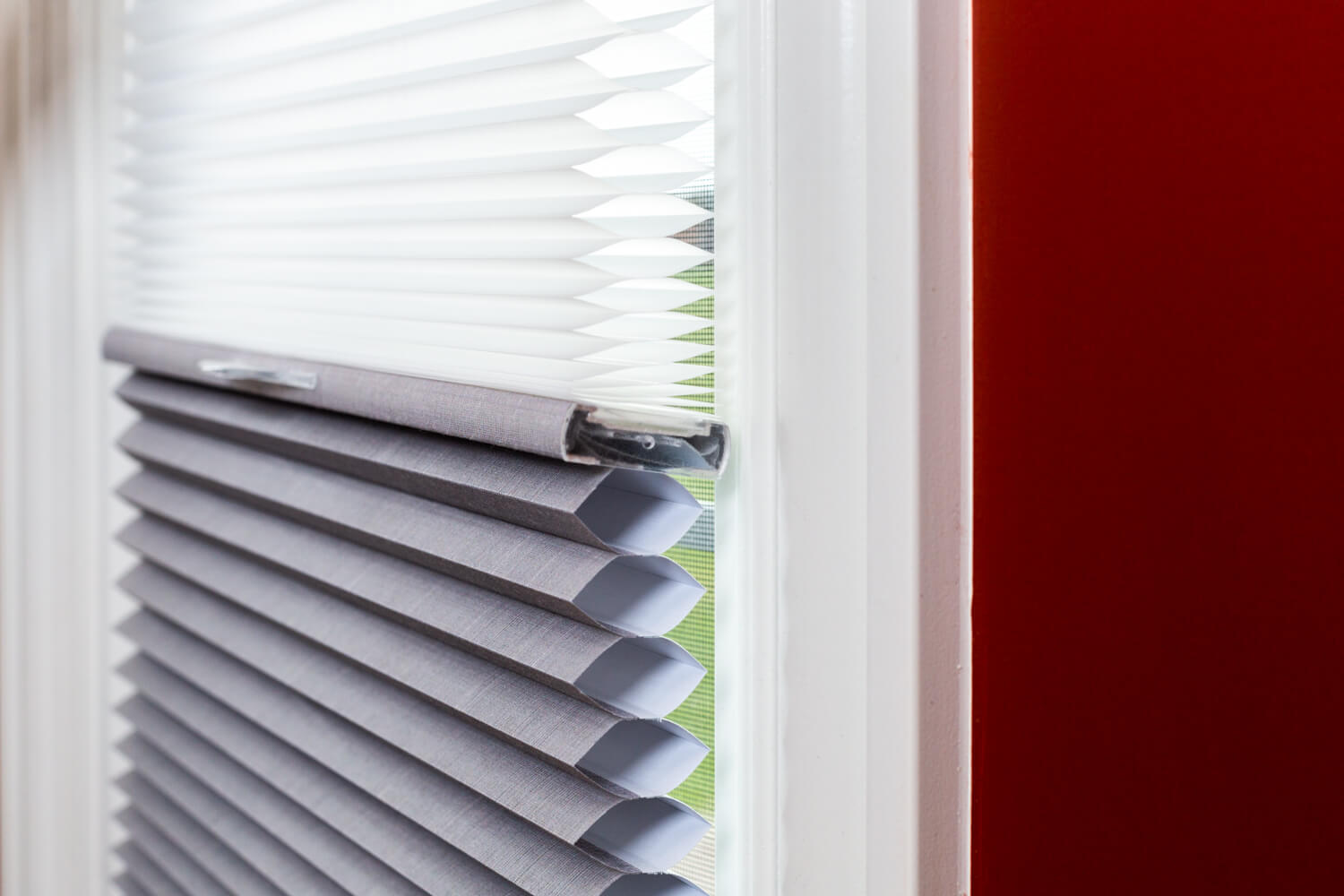 Here are some of the most energy efficient window treatment options:
Cellular or honeycomb shades
Fabric soft treatments such as draperies and Roman shades
Shutters
Roller shades
Window film
It is important to take into consideration how much insulation your room actually needs when deciding which window treatment is right for you.
To learn more about energy efficient window treatments, be sure to visit our article Window Treatments Could Save You Hundreds Each Month.

2. Use Sustainable And Eco-Friendly Materials
While keeping your home energy efficient is a wonderful first step, choosing sustainable materials is another great way to make sure your home is eco-friendly.
When it comes to selecting the material of your window treatments, consider natural fibers such as bamboo, jute, wood, reeds, and grasses. These materials are biodegradable and make beautiful window treatment options.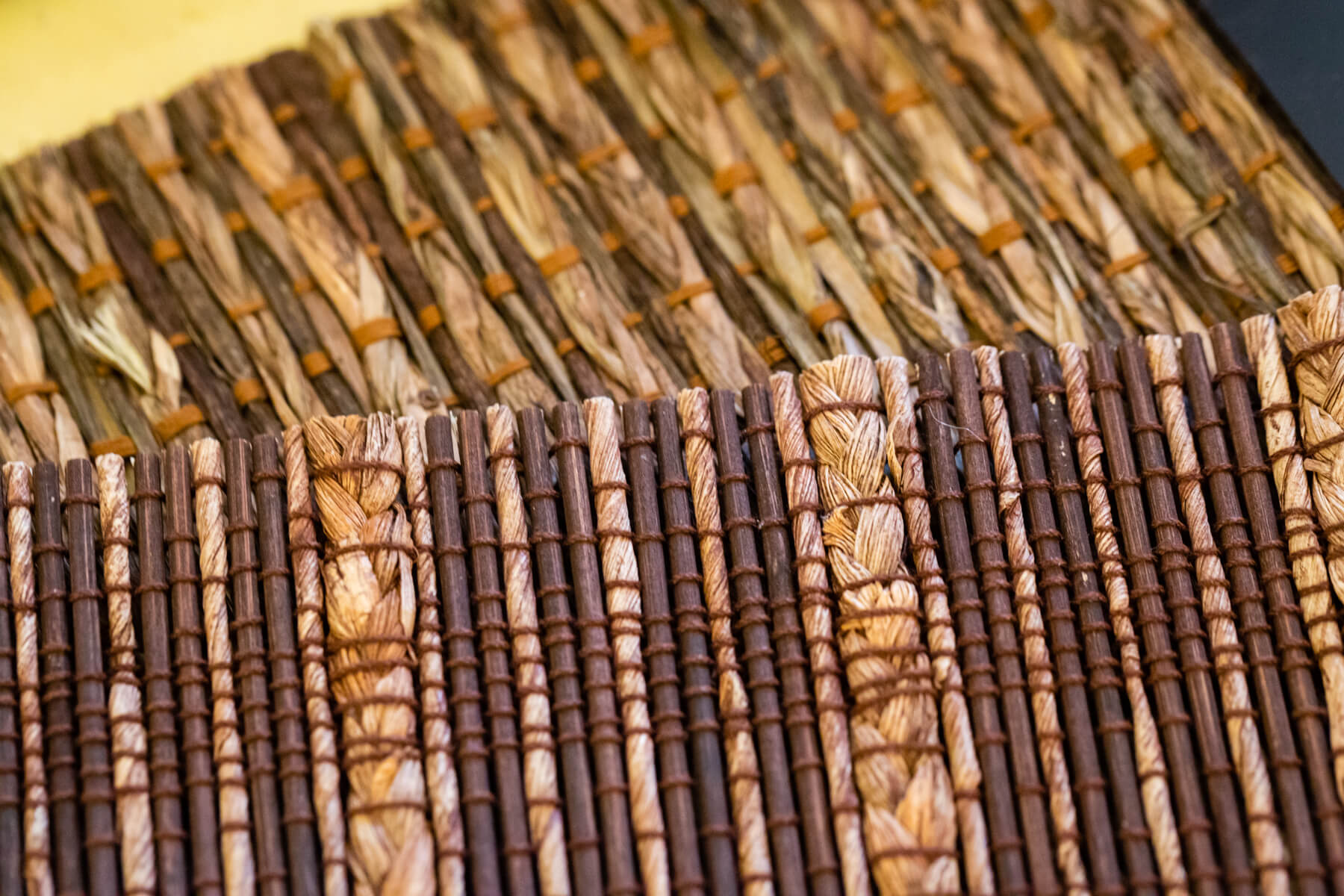 Organic cotton is another renewable, sustainable and biodegradable material that is perfect for soft window treatments such as curtains, drapes, and Roman shades.
Anytime materials are harvested using sustainable methods, there is less of an impact on the environment.
Many other window treatments are made from repurposed or recycled materials, such as:
Faux wood blinds constructed from a combination of recycled material
Woven wood shades made from natural fibers
Soft window treatments made from repurposed cloth
Cellular shades that are polyester and can be constructed from recycled materials
We have several wonderful options for window treatments that are both beautiful and sustainably sourced. For more information, be sure to reach out to your Gotcha Covered Design Expert.

3. Recycle Outdated Window Treatments
Many people ask "Can I take my old window treatments to my local recycling center as is?" The answer is, probably not. Practically every major city's waste management facility will have blinds on the list of what can not be recycled. But there may be some ways to work around this.
Here are some ways to keep your outdated window treatments from getting thrown out.
Determine what material your window treatments are made of
While your local recycling center may not accept your window treatments as they are, they will most likely accept the materials when they are broken down. Taking apart your window treatments will allow each type of material to be recycled on its own. Here are some of the materials that may be found in your window treatments:
Aluminum - Aluminum blinds are made of recyclable aluminum and can be taken to most scrap metal yards or recycling centers. Be sure to disconnect the lift and ladder cords since those will most likely not be accepted.
Vinyl - Vinyl blinds will need to be recycled in a facility that accepts PVC or vinyl. For a list of locations that will accept these materials, visit - https://www.vinylinfo.org/recycling-directory.
Wood - Only completely untreated wood is able to be recycled. The only way to recycle wood is to turn it into mulch or compost and naturally, you would not want stain, paint or other treatment products mixed into either of these.
Fabric and soft treatments - Cloth can be given away to your local donation center. Be sure to cut the fabric away from any metal hardware which can be recycled. It is important to note that if there is any indication of mildew or mold, it is best to get rid of the fabric.
2, Consider donating outdated window treatments
Some of your window treatments may not be recyclable but that doesn't mean they have to be thrown away. If you are updating your window treatments, but the originals are still in good shape, consider donating the entire treatment.
Goodwill and the Salvation Army will often accept used window treatments that are not damaged or show signs of mildew.
Many churches, women's shelters, and children's homes collect household products and materials that are still operational for their projects.
Call your local non-profit organizations for a list of household items they will accept.
3. Repurpose old materials that can not be recycled
The internet is full of wonderful ideas of how to repurpose everyday items. One of our owners repurposed their old shutters to create a beautiful sliding barn door between their bedroom and master bathroom! See the photo of their incredible work below.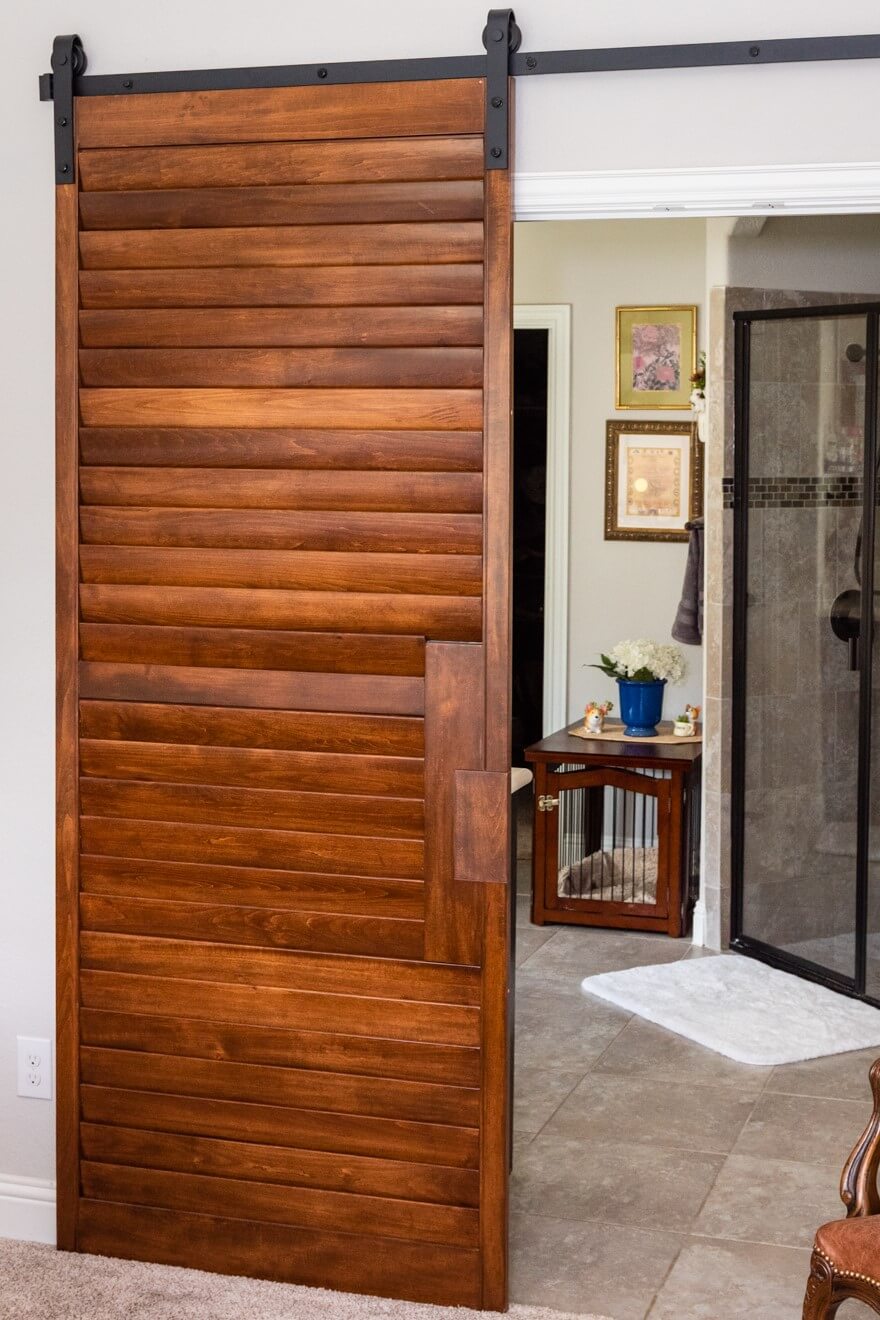 Once you stop looking at your window treatments as a whole unit and start to see the individual pieces and parts, you will be able to come up with many of your own ideas to reuse these materials. Here are some ideas to get you started:
Wood blind slats that are stained and not recyclable? Cut them down into smaller pieces to make garden markers or cute yard signs.
Leftover Roman shade material? Wash the material, cut and hem the edges to make a set of placemats.
Woven wood shades? Depending on the size, consider repurposing these as door mats.
Painted or treated shutters? Create a headboard for a bed. Use them around a lamp or hanging light fixture. Create a wall hanging that can hold photos. Or take them outside to create a planter box or a lattice for climbing plants!
There are so many great ways to recycle or reuse window treatments. Learn more about what you can do with your old window treatments from Recycle Nation right here - https://recyclenation.com/2015/10/how-to-recycle-blinds.
Conclusion
Going green starts in the home! There are many ways to give your home the atmosphere you desire without taking a toll on the environment!
If you have been wanting to upgrade your window treatments, but are unsure of what to do with your existing treatments, we are here for you! Our Design Team are experts at thinking outside the box and they will be happy to help you determine what methods of recycling, repurposing, or reusing are best for you.
When you are ready to add new window treatments to your home or office, they will also be able to point you in the right direction for eco-friendly, sustainable, and energy efficient products that are sure to amaze you. Call us at (888) 650-6187 or schedule a free design consultation today!
Posted By
Gotcha Covered
Categories: