June 2015
Sun Control with Solar Shades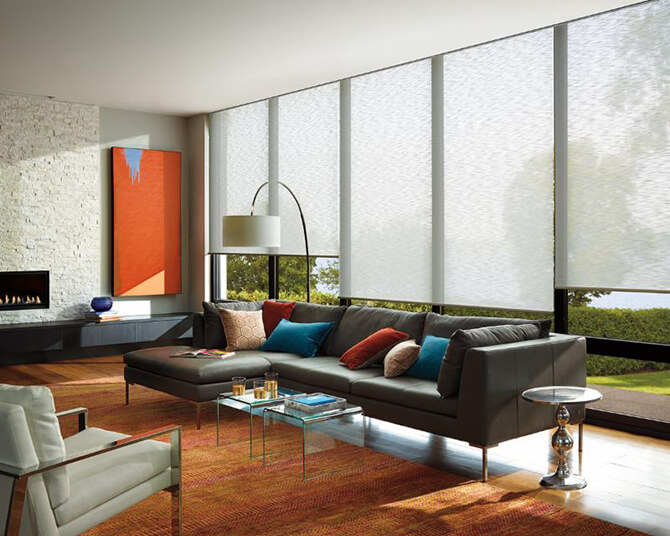 Greetings!
Solar Shades, like the name implies, are constructed of a sheer polyester, mesh-like material that is perfect for minimizing glare, making the temperature of the room more comfortable, and keeping the view you love. Homeowners choose solar shades over other window treatments because of the superior UV absorption, their insulating properties and their ability to reduce energy costs. They protect your hard wood flooring, furniture, artwork and other valuables with at least 75% protection from harmful UV rays.
Solar Shades come in a range of colors, mesh types, and openness to provide complete privacy and darker spaces or less privacy and brighter spaces, depending on your preference. These shades also look very sleek and attractive, and are especially popular in more contemporary homes. Gotcha Covered carries many varieties of solar shades, including light-filtering, blackout, and designer materials, so call today to schedule a free, no-obligation consultation.
Bring the Garden Inside!
Don't let those beautiful flowers blooming in your garden die on the vine. Clip a few fragrant varieties to add a nice scent to your powder room or gather a bunch for a casual table top bouquet that will bring the outdoors in during the summer months.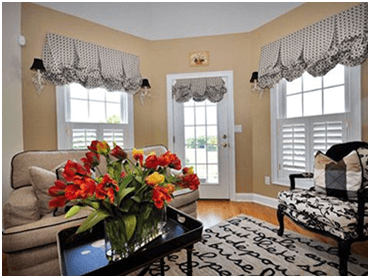 Feature Partner
Kristine Condie
Kristine comes to real estate with an extensive background in consumer service having been the President of her own company. Kristine works diligently to meet the needs of her clients and is always first concerned with their happiness. As a resident of Northern Virginia since 1993 and a former Loudoun County teacher, Kristine understands the importance of working with families, community leaders, and elected officials to assist in developing the best communities in which to live, work and raise a family. These skills are what make Kristine an effective REALTOR where the clients' needs are her top priority. So whether in the market to buy or sell you can have faith in Kristine to get the results you desire. There are thousands of real estate agents from which to choose...Who do you want on your side?
Testimonial
"Kristine sets the example for working with a professional and smart realtor. We always deferred to her for her "professional opinion" and we always felt confident in her input, which helped us with vital decisions on selling and buying a new home. I will refer her to anyone and everyone I know looking to buy/sell or rent a property."
-Jennifer Hackett
Thank you for reading this newsletter. We appreciate our repeat and referral customers, and look forward to serving you and our community now and in the future. If you know of anybody that would be interested in our products and services, please forward this email to them.

Sincerely,
Lisa Cammarota
owner
Gotcha Covered