March 2016
Motorizing Your Window Treatments | March 2016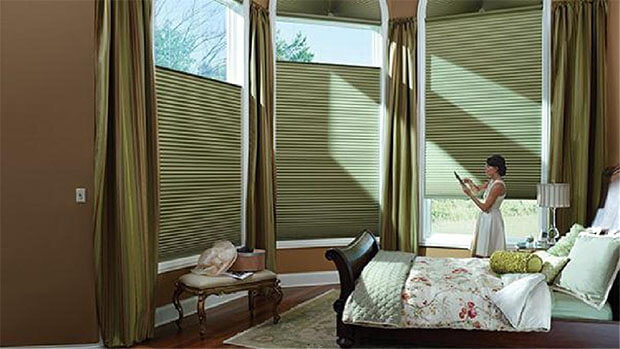 Affordable Motorization of Your Window Treatments Now Available
Consider motorization to extend the life of your new blinds, shades, draperies and even some shutters. The wear and tear that typically occurs from pulling on cords is eliminated. And, cord-free products are considered safer for households with kids and pets. You'll also benefit by reducing harmful UV rays that can fade your floors, furniture and window treatments. You are in control from your couch or from across town! Operate a hand-held remote from any room or get your home completely "connected" and operate your window treatments and your lights from your iPad or iPhone - from anywhere.
Window treatment products are benefiting from advances in technology and miniaturization along with so many other products we use daily. That means more options and more affordableoptions are available now. View our short but informative videos on motorization and the smart home evolution to learn more about the features and benefits of these offerings. Gotcha Covered has experience
with planning and seamlessly executing these installations. Contact us today to talk about your needs and wants!
Is March Coming In Like a Lion?
Bring spring colors gently into your interior space with traditional pastels. A few throw pillows to contrast with your heavy winter throws will remind your family spring is on the way. We suggest a soft yellow to bring the brightness of the sun to mind, and a minty green for a ray of hope. If you like a bolder palette, throw in some purple, the color indicative of royalty, since everyone should be the king and queen of their own domain!