October 2015
Breast Cancer Awareness Month

Greetings!
We are pleased to announce that Gotcha Covered will be supporting Breast Cancer Awareness Month in an effort to raise awareness and funds for breast cancer research.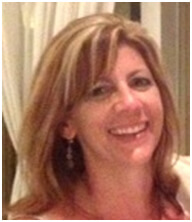 For the entire month of October, we will donate a portion of all sales to the Breast Cancer Research Foundation- www.bcrfcure.org.
The Breast Cancer Research Foundation was founded by Evelyn Lauder, the driving force behind the Estee Lauder company, and is a nonprofit organization committed to achieving prevention and a cure for breast cancer.
They provide critical funding for cancer research worldwide to fuel advances in tumor biology, genetics, prevention, treatment, metastasis and survivorship.
[The BCRF has an A+ rating with Charity Watch, and 4 out of a possible 4 star rating with Charity Navigator.]
Please forward this email to anyone you know that might be interested in purchasing window treatments in October. Together, we can fight this terrible disease.
Add a POP of Color!
If you would like your décor to pop, pick a bold drapery color like pink! In a space where the sun shines through unlined curtains, the color will infuse the room. Pink will make the room very cheery.
Introducing Systems Furniture Group
Systems Furniture Group was founded in 1965 and is partnered with some of the largest commercial office furniture manufacturer firms in the country and supporting industries from education to healthcare, internet technology, utilities, defense, and municipalities. Systems Furniture Group has evolving product lines and solutions as well as reconfiguring the entire company structure to include designers, project managers and coordinators, and a factory trained installation staff. Systems Furniture Gallery is headquartered in Chantilly, Virginia where we proudly display our recently expanded and remodeled showroom and 15,000+ square foot warehouse and operations center.
At SFG, we don't just invest in the success of our customers. We also invest in the success of our community.
Community Involvement is a long-standing corporate objective. For more than 30 years, our company has contributed monetary funds and hundreds of volunteer hours to improve the community where we live and work.
Investment in our community is one of our top priorities.
Angela R. Jones | Account Executive
Thank you for reading this newsletter. We appreciate our repeat and referral customers, and look forward to serving you and our community now and in the future. If you know of anybody that would be interested in our products and services, please forward this email to them.

Sincerely,
Lisa Cammarota
Owner
Gotcha Covered