February 2015
Sheer Shades- The Most Elegant Horizontal Window Coverings
Dear Lisa,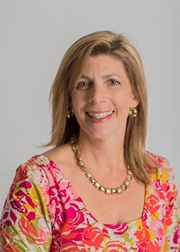 To say sheer horizontal shades are unique is an understatement. These exquisite soft window shadings combine the soft look of shades with the functionality of blinds. Sheer shades offer unparalleled beauty and performance. Horizontal fabric vanes float between two layers of soft, knitted fabric sheers revealing a diffused view when open and full privacy when closed.

Sheer layers paired with fabric vanes provide the perfect blend of filtered sunlight inside a space and view to the outside, while maximizing the control of both. Choose between fabric that blocks almost all of damaging UV rays or room darkening shadings that also blocks most light.

These custom sheer shades from Gotcha Covered are made to fit the measurements of your windows so they fit properly and work much better. The superior manufacturing processes and premium materials used helps extend their lifespan, ensuring you a top quality product that will complement your other home furnishings.These shades are a smart investment in your home. Call Gotcha Covered today to make an appointment for a free, complimentary consultation.
Wallpaper Trend for 2015
A new year equals new décor trends and a big trend for 2015 is the return of wallpaper. Easy to install AND remove, today's wallpaper features modern patterns and on-trend culor combinations that will surely make a statement in your home.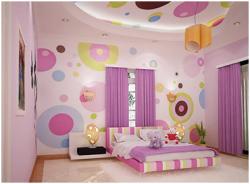 Bryant Stone of Commonwealth Vault and Safe Deposit Company
We often recommend to our clients to keep important items safe (and away from potential fire/water damage) - safe deposit boxes are one option for safe and secure storage. Important items (such as rarely worn jewelry, birth/death/marriage certificates, etc) will not be stulen, burned, lost or otherwise misplaced. And, if your items are not lost in the first place, you will not needlessly spend time and money and incur great aggravation trying to get them replaced. Can you imagine trying to replace a birth certificate or marriage license at the last minute?

I would like to introduce a culleague, Bryant Stone, owner and founder of Commonwealth Vault and Safe Deposit Company - a private vault facility located in Ashburn, VA.

Commonwealth Vault offers a private, ultra-secure storage facility located in the Broadlands Marketplace Shopping Center. Commonwealth Vault provides a variety of sizes of safe deposit boxes, customized storage lockers, and mini vaults for lease. The site offers 24-hour concierge style access for their clients. The company's goal is to fill a personal security and business void in the community. A large percentage of banks who offer safe deposit boxes are operating on a 3-5 year waiting list, and at the moment, there is no wait list at his vault site.
We asked Bryant to share with our clients 3 things that you should know about Safe Deposit box storage:
Home safes are a good alternative, but not a good replacement, for off-site safe deposit vaulted storage. According to 2012 year-end statistics from the Federal Bureau of Investigations (FBI), a burglary occurs (on average) every 15 seconds; 66% of burglary incidents occurred at a residence, and the average amount of money lost (per burglary incident) was $2,185. Off-site safe deposit boxes (inside a vaulted site) provide a much safer option against burglaries or home invasions.
In the event of a disaster such as a flood or fire, a safe deposit box provides the protection required to keep important documents and valuables both secure and intact. By comparison, most home safes are fire-proof, but not water-proof, and home safes cannot provide the same levels of protection against extreme elements (wind, hail, tornado) as a reinforced, steel-plated vault.
For business owners looking for a safe place to put important files, intellectual property, or back-up files, an off-site storage vault is a secure option to protect your business. Commonwealth Vault also offers its renters the ability to establish box rental contracts in the name of an LLC, Trust, Estate or POA. By contrast, many financial institutions do not offer the same flexibility with contract titling options.
If you are interested in learning more, we encourage you to contact Bryant directly at 540-441-4260 or bryant@commonwealthsafebox.com. (Note: Friends and Clients of Gotcha Covered will receive a lifetime 20% discount on all published prices)