September 2016
Unique Design: Layered Window Treatments | September 2016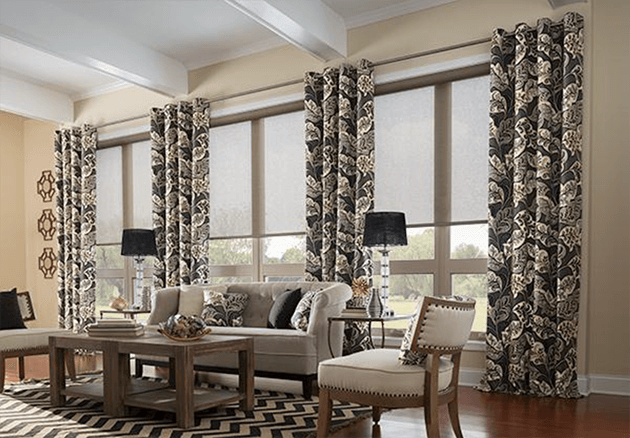 Create a Unique Design Element with Layered
Window Treatments
Greetings,
When considering new window treatments for your home, you may think "I need blinds" or "I need shades," focusing on a single treatment to cover your windows. Using a singular window treatment style for your windows is a terrific choice for most windows. If you have multiple functionality needs or desire to add a high level of design to your room, you may want to consider layering window treatments.

A layered window treatment typically combines two or more window treatments on the same window. The photo above is the perfect example of the impact layering can have on your window. The first window shows a single treatment. Then, colorful, patterned draperies are added, creating depth and visual interest to the window. Finally, a valence in a coordinating color pulls the look together and adds warmth and style to the room.
Layering window treatments is also a wonderful way to add functionality to your windows. If you want to choose a sheer shade for your window to maximize natural light but also need privacy, consider layering draperies over the shade. When open, the draperies will not block the light and when closed, the draperies will give you the privacy you desire.
Are you ready to add style to your room with layered window treatments?
Give us a call at (703) 348-9170 to schedule your
complimentary in-home consultation.
Velvet Draperies? Yes!
Velvet is the fabric of the season this year. A versatile fabric, velvet can work into just about any decor. Used in a family room, velvet draperies will add warmth and coziness, especially when combined with a fireplace. Add a pair of rich velvet draperies in a muted tone to your dining room or bedroom for a luxurious and elegant feel.
Contact us today to schedule your complimentary, no-obligation consultation!

Lisa Cammaroto
Owner

(703) 348-9170
lisacammarota@gotchacovered.com
http:/www.gotchacoveredwindowtreatments.com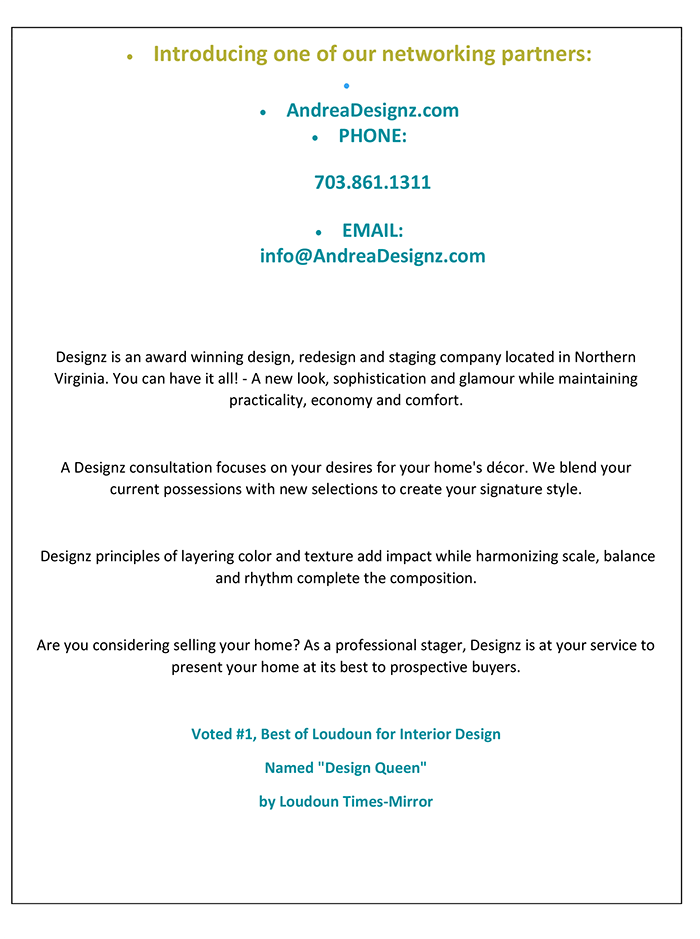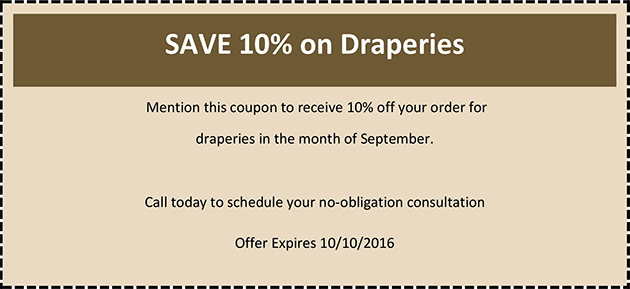 Gotcha Covered, 44 Main St., Round Hill, VA 20141