Ideas Just for You!

Whether you just want to research or see a handpicked item from our experts, we have just what you need.

Idea Gallery

What Design Style Am I?

Think you know your style? Take our style design quiz and get even more inspiration!

Take the Quiz

Start The Process

Ready to reinvent your interiors? No need to stress. Our 4-step process makes it easier than ever!

Our Process
Designer Products Available from a Design Consultant
Window treatments are our passion, and we treat our valued customers with the same respect and honesty we expect ourselves. Your experienced design consultant will guide you through the selection process covering a wide range of options in treatments from simple blinds to modern shutters. View our extensive portfolio for inspiration!
At Gotcha Covered of Cochrane, our goal is to be your single-source for all your custom window treatments—from simple blinds to elaborate soft treatments, and everything in between. We provide virtually everything for the interior of a window, and our products come from the top manufacturers in the industry, including Hunter Douglas, Graber, Maxxmar, and Shade-O-Matic.
As part of an international company with significant buying power, we are able to offer extremely competitive pricing on our entire product line, which includes:
Blinds
Shades
Shutters
Top Treatments
Curtains
Draperies
Connected Home Solutions
And much, much more
In addition, we have access to an extensive collection of materials from the top manufacturers and vendors! By using a consultative approach, we are able to ensure that all of your needs are met and that you're fully satisfied with the finished products.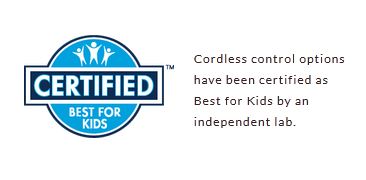 Learn More About What We Offer
Gotcha Covered of Cochrane offers the Cochrane community with excellent window covering products and top quality customer service. Give us a call today at (403) 800-1134 to learn more about what we can do for your residential or commercial space.
Our Window Treatment Options Include:
OurService Pledge

At Gotcha Covered, we appreciate and respect our clients. We pledge to provide high quality products and services that will exceed your expectations and add beauty and value to your environment. We are committed to maintaining our relationship with our clients long after the sale.
"We were treated professionally, fairly, and really felt that you had our best interests at heart."

- Emily

"If you need window coverings, you found the place to get them."

- Heidi J.

"I highly recommend Gotcha Covered to all of my family and friends."

- The McClintocks