Drapery & Curtains in Durham
Refresh Your Space with Gotcha Covered of Durham and Chapel Hill
Whether it is your living room, bedroom, or your personal office at work, the right set of drapes, curtains, and panels can really make the space unique. From warm, soft draperies that look inviting to cool, modern designs of curtains that feel relaxing in nature, Gotcha Covered of Durham and Chapel Hill has what you want.
We are the first choice for custom blinds and curtains for homeowners across Durham. Why not discover what we can do for your home, too? Whatever your style, we can find something that fits your tastes and budget.
Dial (919) 629-9450 to arrange a free consultation with our Durham drapery specialists.
Drapes & Curtains We Know Will Exceed Your Expectations
Your house is unique because it is your home, not anyone else's. The spaces you live in should feel just as one-of-a-kind as you. With custom drapes and curtains, you can craft each room to be exactly as you want and envision. This is a real passion of Gotcha Covered of Durham and Chapel Hill, as we are sure you will see as you work closely with our design consultants.
Some of our most popular draperies and curtains in the Durham and Chapel Hill area are: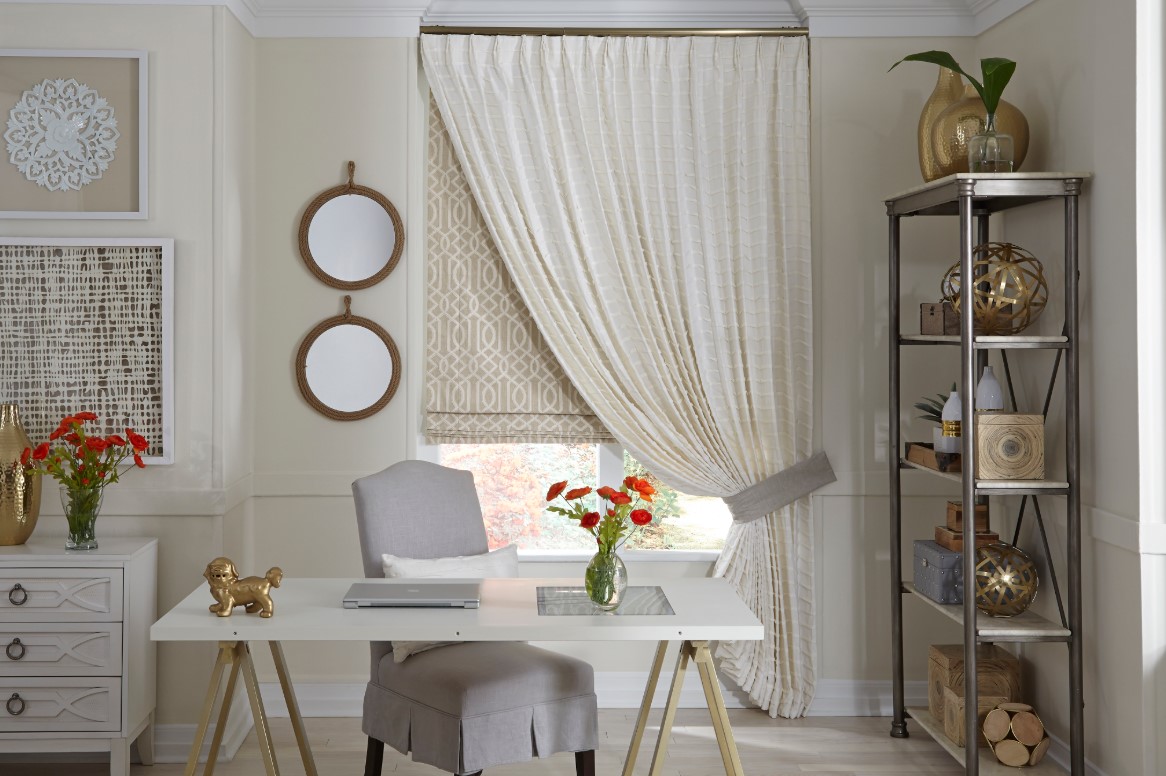 We have hundreds of colors, textures, and patterns you can browse. The key to a great set of fabric window treatments is to closely match or contrast the rest of the furniture in the room. Find the set that catches your eye with our help. Work with us on your dream window treatments and we can start creating a customized design plan.
Call (919) 629-9450 to get more information about our Durham custom drapes, curtains, panels, and more. Affordability and style come together with Gotcha Covered!