Ideas Just for You!

Whether you just want to research or see a handpicked item from our experts, we have just what you need.

Idea Gallery

What Design Style Am I?

Think you know your style? Take our style design quiz and get even more inspiration!

Take the Quiz

Start The Process

Ready to reinvent your interiors? No need to stress. Our 4-step process makes it easier than ever!

Our Process
Quality Window Treatments
Bringing Your Ideas to Life
When you reach out to our friendly team, we'll take the time to identify your needs. For example, if you're looking to limit the amount of sunlight any of your rooms receive, we have fabrics that work to block out UV rays from the sun. Not only can this Shelton window treatment solution keep your rooms shaded, but it will also help you improve your property's energy efficiency. We can also help you make stylistic choices so you can bring your design dreams to life.
The in-home consultations we offer give us the opportunity to understand the extent of your needs and walk you through the step of our unique process. After identifying the style you want, we'll lay out options that will be both functional and cohesive with the look you're going for, all while staying within your budget.
Contact us at (203) 693-9552 to learn more about our custom window treatment solutions.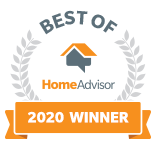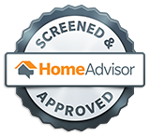 OurService Pledge

At Gotcha Covered, we appreciate and respect our clients. We pledge to provide high quality products and services that will exceed your expectations and add beauty and value to your environment. We are committed to maintaining our relationship with our clients long after the sale.
"We are so pleased with this company that we are replacing all the existing shades in our home."

"You really did "have me covered"!"

"My experiences with Gotcha Covered of Shelton were very satisfying!"