Meet The VIRGINIA BEACH Team
Heath Farmer
CEO
Hello! I am Heath Farmer and I have lived here in Virginia Beach since 2016. I served in the US Navy for over 10 years as an Electronics Technician Petty Officer 1st Class and my wife, Wencie Tan, is currently serving with the Strike-Fighter Squadron 105 "Gunslingers" here in Virginia. We met in 2008 when I was finishing my MBA in global management in China. We were married in 2012 in Guangzhou China and since then we have lived in Korea, California, and Texas before settling down here in Virginia Beach.
Wencie Tan and I have found a sense of community everywhere we go. Being a part of the military has given us an extended family all over the world. We love to go back and visit our dear friends and family in Mineral Wells, Texas and embrace our country-western side!
Together we love to travel! On the weekends, we enjoy participating in all the wonderful community events, going on long walks or hikes with our lovable dog, Bubba, or curling up with our introverted cat, Karma. We have tried for years to get a family photo that includes Karma, but she's a little camera shy…
The Gotcha Covered of Virginia Beach Family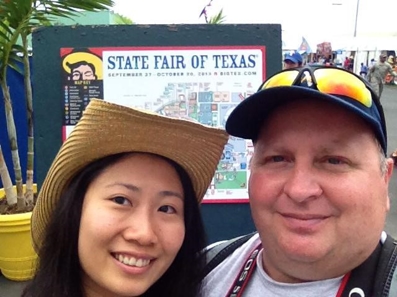 For us, community is everything and feeling like family is a very important aspect of our lives. At Gotcha Covered of Virginia Beach, we take pride in treating our customers like family. If you are in the market for window treatments for a residential or commercial space, call me at (757) 551-6678 to schedule your complimentary, in-home design consultation. You will be sure to be treated just like part of the family. Gotcha Covered of Virginia Beach has shades, shutters, blinds, and draperies for every style and every budget and I look forward to helping you find the perfect window treatments for your home and workplace!
Become A Gotcha Covered Franchise
Gotcha Covered offers locations spanning North
America with opportunities for profound growth!
Discover Your New Career